The Wrap Up: Q2 2021
Dylan Czartoryski
·
1 minute read
Hi Everyone! Welcome back to UpContent's video and blog series, The Wrap Up!
In this installment, we will be covering 3 new features that our team has implemented in the last quarter!
With HubSpot, we now offer Icebreaker! Icebreaker by UpContent allows those working with your HubSpot contacts to easily surface the articles that are most likely to engage - right within the contact record.
Want to start a conversation with one of your HubSpot contacts?
Send them an Icebreaker article! Integration is incredibly simple, and you can have multiple Collections feed a single contact card within HubSpot!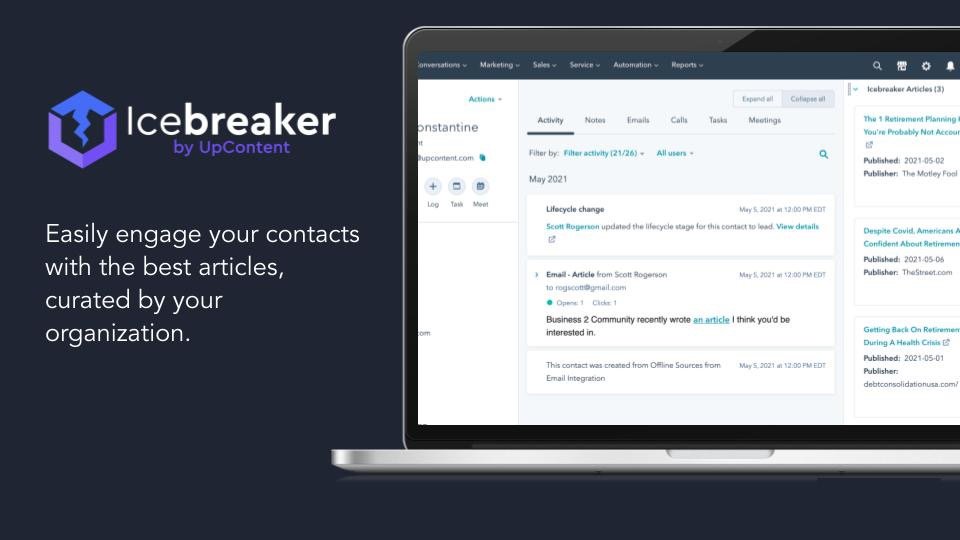 Languages in Topics
To better serve our customers who seek to connect with audiences in languages other than English, UpContent now supports language options for content discovery!
UpContent now offers 30+ language and geographical support options to make sure you are finding the pertinent content that is relevant to your audience!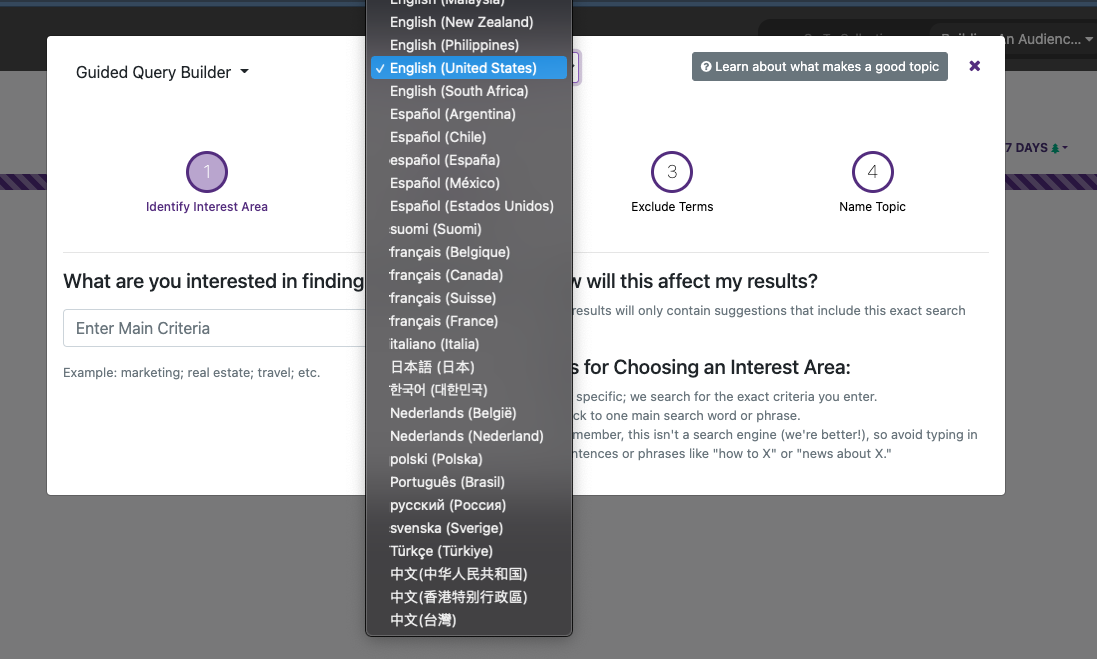 Intelligent Abstracts
When UpContent discovers an article, it now automatically identifies the most pertinent author-created abstract (within 280 characters for our Twitter friends) to be used as the article's summary!
This makes your life a whole lot easier when approving articles for distribution!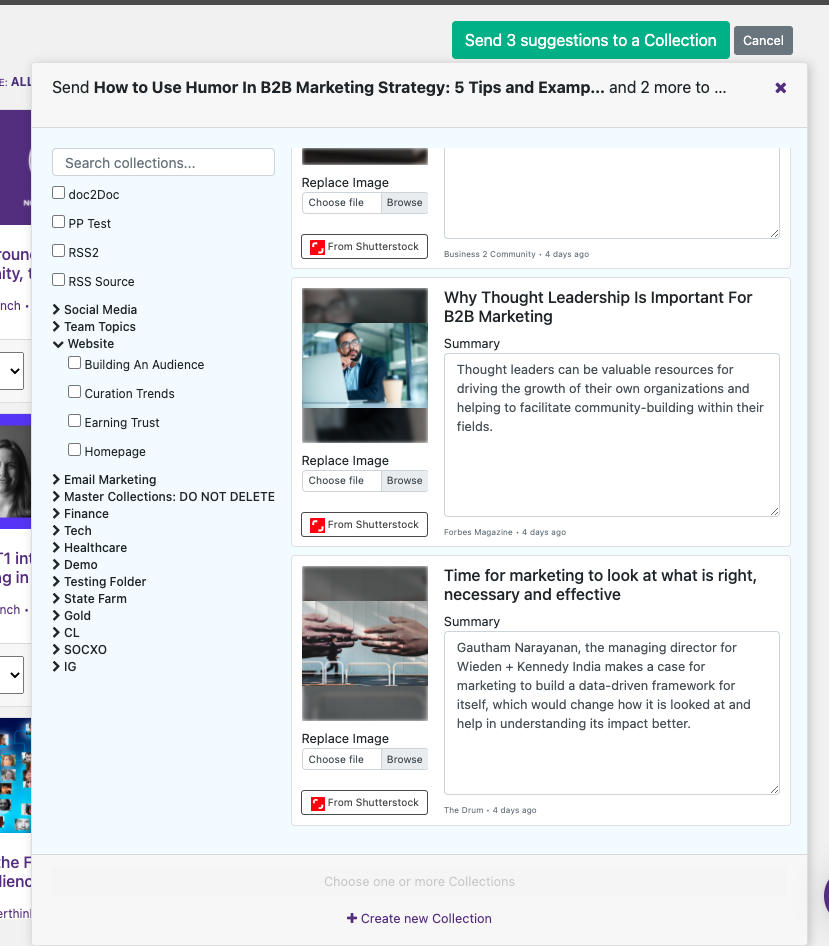 ...and with that being said, that'll do it for this edition of The Wrap Up. If you have any questions, please do not hesitate to reach out via email (dylan@upcontent.com) or phone (412-447-1773). We look forward to hearing from you soon!
Back to blog