How To Upgrade Your UpContent Plan
Bethany Dameron
·
4 minute read
‍
Upgrading your UpContent account is easy, quick, and painless!
You can easily change your plan in your account on your own, or you can contact one of our Content Curation Experts by clicking on the purple chat bubble if this article doesn't answer all of your questions!
No matter what plan you're on, whether Free Forever or Enterprise, you can manage your subscription, add boosters, and make whatever changes are necessary to your account.
Let's talk about when you should upgrade your plan, how to change plans, and how to add boosters to your subscription.
You should change your UpContent plan whenever your strategies or initiatives change.
Here at UpContent, we value flexibility and being the tool that plays nice with others, including your evolving content marketing and sales strategy!
Upgrading to a different UpContent plan gives you access to more features to enhance your content curation efforts with more integrations, more Collections, and even more Topics to source the best content.
If you want to share curated content to more places, upgrading to a plan with more Collections or adding a Collection booster may be the best next move for you.
Or, if you're on the Free Forever or Sharer plan and want to share curated content to your website automatically, upgrading unlocks this ability through our Gallery functionality.
You can make changes at any point in your subscription, and your payments will be prorated based on your changes.
This process will take less than five minutes!
Step 1 - Log In
To upgrade your plan, log into your UpContent account.
Anyone with administrator rights to the account access can upgrade the account anytime as long as a card is on file.
Step 2 - Head to Settings
Click on your account name in the top right corner, and a drop-down menu will appear.
Click on "Settings."
Step 3 - Select Your Subscription Plan
Click on the "Subscription Plan" tab in the left sidebar.
The page will refresh to show you which plan you're currently on and all of our plans available.
Note - If you're paying monthly, you will see your pricing in a monthly format. You will see the annual payment amount if you're on a yearly plan.
Click "Choose" at the bottom of the plan tab you wish to upgrade to.
If you have a card on file, you'll be asked to confirm, and simple as that, you've upgraded!
You'll see these changes immediately in your account.
If you want to upgrade to an Enterprise account, type in your information and click "Send Message," and our Content Curation Experts will get back to you ASAP with pricing for your enterprising needs.
If you do not want to jump up an entire tier, we have options to add to your current plan to achieve your goals without paying for features you don't want or need. We call these boosters.
We have three boosters for additional domains, added Collections, and activating the ability to design and create HTML emails.
Each booster has its own fee, which will be presented to you at the time of purchase.
If you are on an annual plan, you'll see the total for the whole year.
Gallery Booster
The Gallery Booster allows you to add a domain to your UpContent account where you can share curated content.
If you're sharing content to different websites, you can add a Gallery Booster to connect Collections to each to share content automatically.
Usually, marketing firms or other businesses posting to multiple domains use this feature.
However, posting content on the same domain but on different pages only requires the correct amount of Collections.
For example:
Presenting curated content on Upcontent.com and my.upcontent.com would require the purchase of a Gallery Booster to publish curated content to each site.
Upcontent.com and upcontent.com/blog do not require the purchase of a booster.
If this changes, you just need an additional Collection.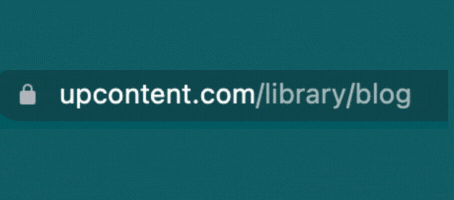 ‍
If this changes, you need an additional domain.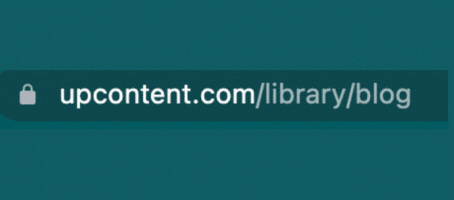 Collection Booster
You can add as many Collections as you like with the Collection booster.
Keeping with our marketing firm example, if you support multiple clients and you're on the Engager plan but you've added an additional client, you can add a Collection Booster to organize content for that client.
Or, you may purchase a Collection Booster if you need another way to diversify your content.
The Curator plan, for instance, comes with one Collection, and you could curate everything that your heart desires into that single Collection.
But if you post to social media, email, and your website from that single Collection, it will all be the same content.
If you want to share different content across these platforms, an additional Collection allows you to curate more diversely.
HTML Email Booster
The HTML Email Booster grants you the ability to design an HTML template within the UpContent platform and then assign that to a Collection to send to your audience.
You may want to use this booster for a particular email design or if you're going to mimic something you've already created on another platform.
While we directly integrate with Mailchimp and HubSpot without requiring this booster, you will be limited design-wise based on Mailchimp and HubSpot's email builder.
With the HTML email booster, you can design your email to look any way you want and bring the result to any email technology that has the capability to send HTML emails!
Note - If you use Constant Contact, you will need the HTML Email Booster to integrate.
Now You Can Upgrade Your Content Plan
Your UpContent workflow isn't the only thing customizable here.
You can build your plan to fit your needs by upgrading or adding boosters as your content curation strategy grows and changes.
If you need help or have questions about upgrading your UpContent account, click on the purple chat bubble and talk to one of our Content Curation Experts today.
Check out these articles if you'd like to learn more about our pricing plans!
What UpContent Plan Is Right For Me?
$15 Can Transform Your Social Media Strategy
Back to blog