Don't Dehumanize Yourself As A Thought Leader
Bethany Dameron
·
4 minute read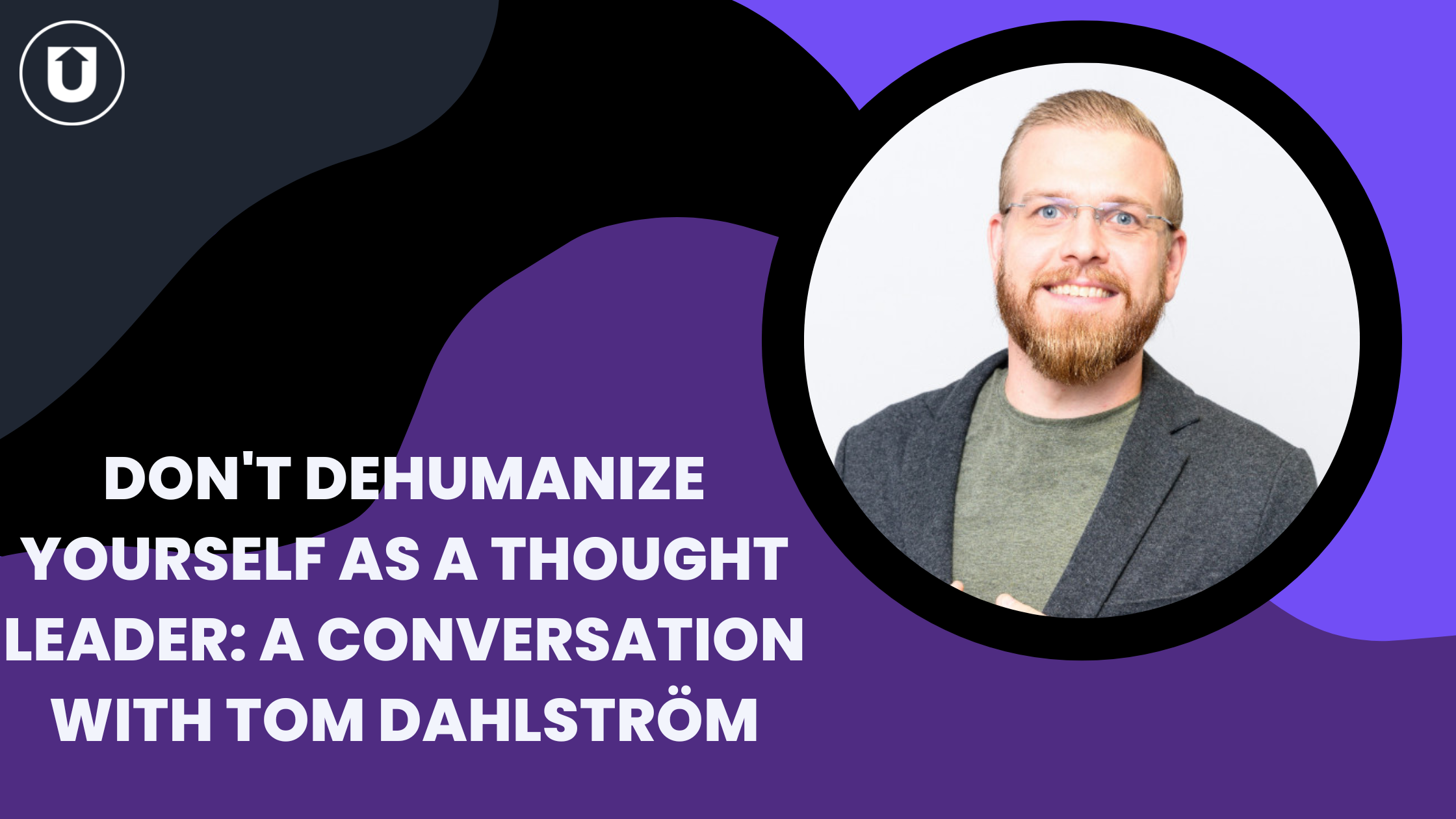 Have you ever caught yourself rolling your eyes when you see the title "thought leader" in someone's LinkedIn bio?
The flash of a robot spouting off half-baked advice from a bumper sticker may even come to mind.
Just me? Okay. Anyway.
Being a thought leader has turned into "fancy" influencing, and 71% of B2B leaders find most thought leadership content lacking in any value.
So how do you be a thought leader without being a "thought leader"?
Just be yourself.
Overthinking what you have to say about a topic can quickly devolve into a mangled mess of ideas or sterilized to the point that even your mother wouldn't recognize that it came from you.
Here at UpContent, we are passionate about the value that comes from consistently sharing the thoughts and opinions of others and believe that in cases other than where we have unique expertise, someone else will say it better than us.
Recently we caught up with Tom Dahlström, an Account Executive with Kognic, a B2B SaaS company in the automated vehicle industry, to talk about his thoughts on building a personal brand on LinkedIn.
The proliferation of social media has made connecting with anyone in the world at anytime infinitely easier.
But being able to hide behind a fancy headshot and a computer screen has taken away one of the most important parts of networking: genuineness.
That human connection, the important parts of a person you pick up on subconsciously that make us all unique that is easily lost online.
But one thing successful "thought leaders" have in common?
Being human online.
"I have been careful not to try to establish myself as a 'thought leader' or 'influencer' of any kind. Most of them are terribly obnoxious to me, and also, I don't want to make things about me," Tom says.
No one likes when you know an automated message has come through your inbox asking you to connect, apply, or follow. It feels violating, right?
Just because you're sharing your thoughts and opinions virtually doesn't mean you should change to fit an online prototype we've all somehow universally created in our heads.
But it can be easy in our "thought leadership" posts to become salesy. We are trying to sound like we know it all about our industry, a topic, or a service.
But we can't be experts in everything, so you end up sounding more like a traveling salesman than someone who genuinely cares about helping people.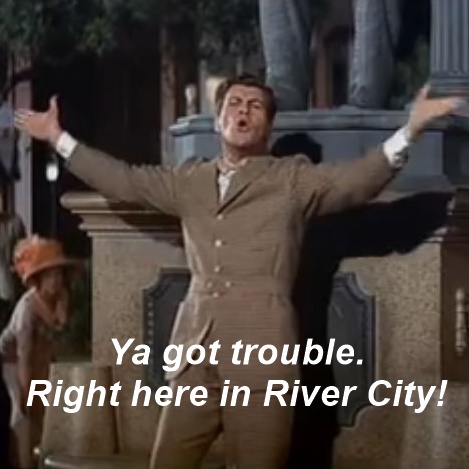 ‍
When Tom started in his current industry, he was not an expert AT ALL in the field.
He knew little about automated cars, so he read anything and everything he could to understand and learn.
He naturally started sharing interesting thoughts, opinions, and news on LinkedIn, not because he was trying to sell but because he genuinely thought it was interesting.
"I'm in a sales role within tech, and one thing engineers don't like is being sold to. What they do like, I've found, is to learn something new - and then, in turn, share some of their insights with you," says Tom.
Over time, Tom has built a sizeable following on LinkedIn by just being himself, an account executive learning more and more about his industry and sharing what he learned.
"Human-to-human conversation, who knew that could be something!" he says.
Business to business is a whole other ballgame in the marketing and sales world, but that doesn't mean faceless companies are the ones doing business.
It's the people keeping that company running.
And people are people, no matter where you're from.
So why do thought leaders and influencers feel the need to change when they are conducting business online?
Most people can tell when someone is trying to sound like an expert on something they don't know much about, but maybe it's because we're scared to admit we don't know it all.
In fact, we would be willing to say that people will actually trust you MORE if you admit you don't know everything and instead share other experts' ideas and opinions and discuss what you learned from them.
You don't have to be an expert to start a conversation.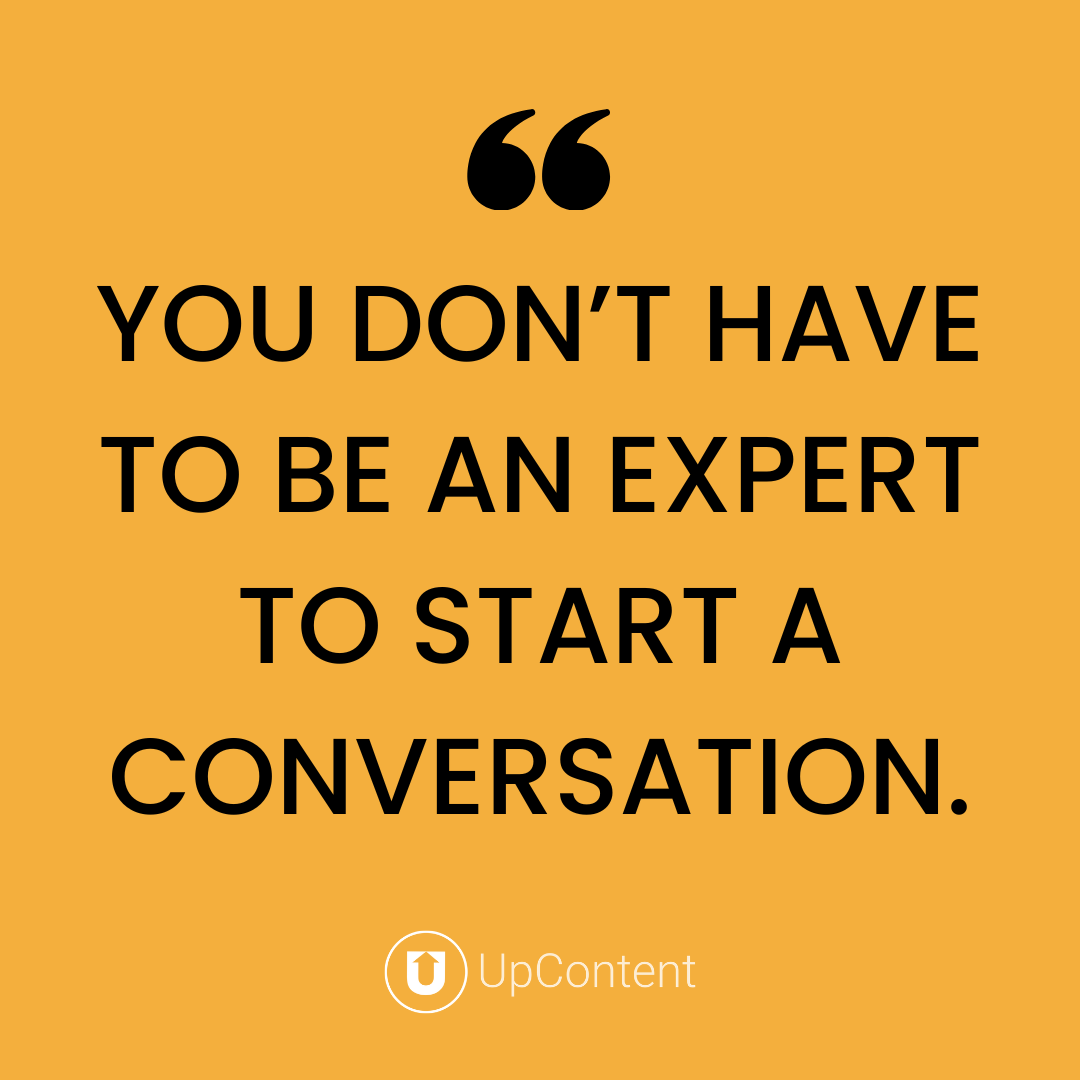 Sharing content created by other experts in your industry allows you to keep a pulse on what's happening. It can even add credibility to the content you are creating yourself.
Tom has used third-party content as conversation starters and learning opportunities and is happy to be his same self both virtually and in person.
"Industry news articles are perfect for [starting conversations], especially if you're not an expert yourself," says Tom.
Sometimes the most productive online conversations revolve around struggles or problems within your industry.
If everything was always sunshine and rainbows, what progress would there be?
Not being afraid to share the problems and drawbacks of your service or industry opens the door to new ideas, values, and progress.
"You've got to be able to share all sides of the story. People can find it. Do you want them to come to you to find it or go somewhere else?" says Tom.
Because of Tom's approach to starting conversations and sharing third-party content, he's learned a lot from experts in his industry and has become someone people care to hear from, even though it was never his intention to be a thought leader.
Tom has only been in his current niche of the automotive industry for a few years. Still, because of his consistency in sharing interesting content, he has become a respected voice in the automated vehicle domain.
"It was never about becoming popular; I wanted to learn more. I know I'm not the smartest guy in the room, and not being afraid of that has opened doors for me," he says.
He has been invited to attend or speak at various conferences, and he believes that is because he isn't afraid to let others shine.
"When you only post your own content, it can seem the only opinion you value is your own. Because I continually share content from others, event organizers know I will share about what I learn from other sessions at their event, continuing their reach online after the event is over," Tom says.
Next Steps To Humanizing Yourself As A Thought Leader
Tom's biggest piece of advice to anyone trying to create a following on LinkedIn is to be consistent and honest with yourself.
Sharing consistently is key, but you must be honest with yourself: do you want to keep up that cadence and effort for the long haul?
"Building a presence on LinkedIn won't happen overnight, and it means you need to decide if you will stick to it. If that's not who you are, don't try to be someone you're not. That's the whole point, don't dehumanize yourself," advises Tom.
Humans are multidimensional, so your online personality should reflect that. Sharing curated content alongside your original content is a great way to start adding dimension, and it can be automatically sourced with the right software.
Tom has used UpContent's integration with Buffer, and has freshly curated content tailored for his exact niche delivered continuously, and he can read, draft, and share content from one place.
If you're interested in adding curated content to your thought leadership strategy, schedule a call with one of our Content Curation Experts today, or check out some more of these related articles!
‍
Become a Better Thought Leader in 2023 with Curated Content
Don't Think So Much About Your Thought Leadership-A Conversation with Scott Brinker
‍
‍
Back to blog