Optimize Your Curated Content From UpContent With These Integrations
Bethany Dameron
·
2 minute read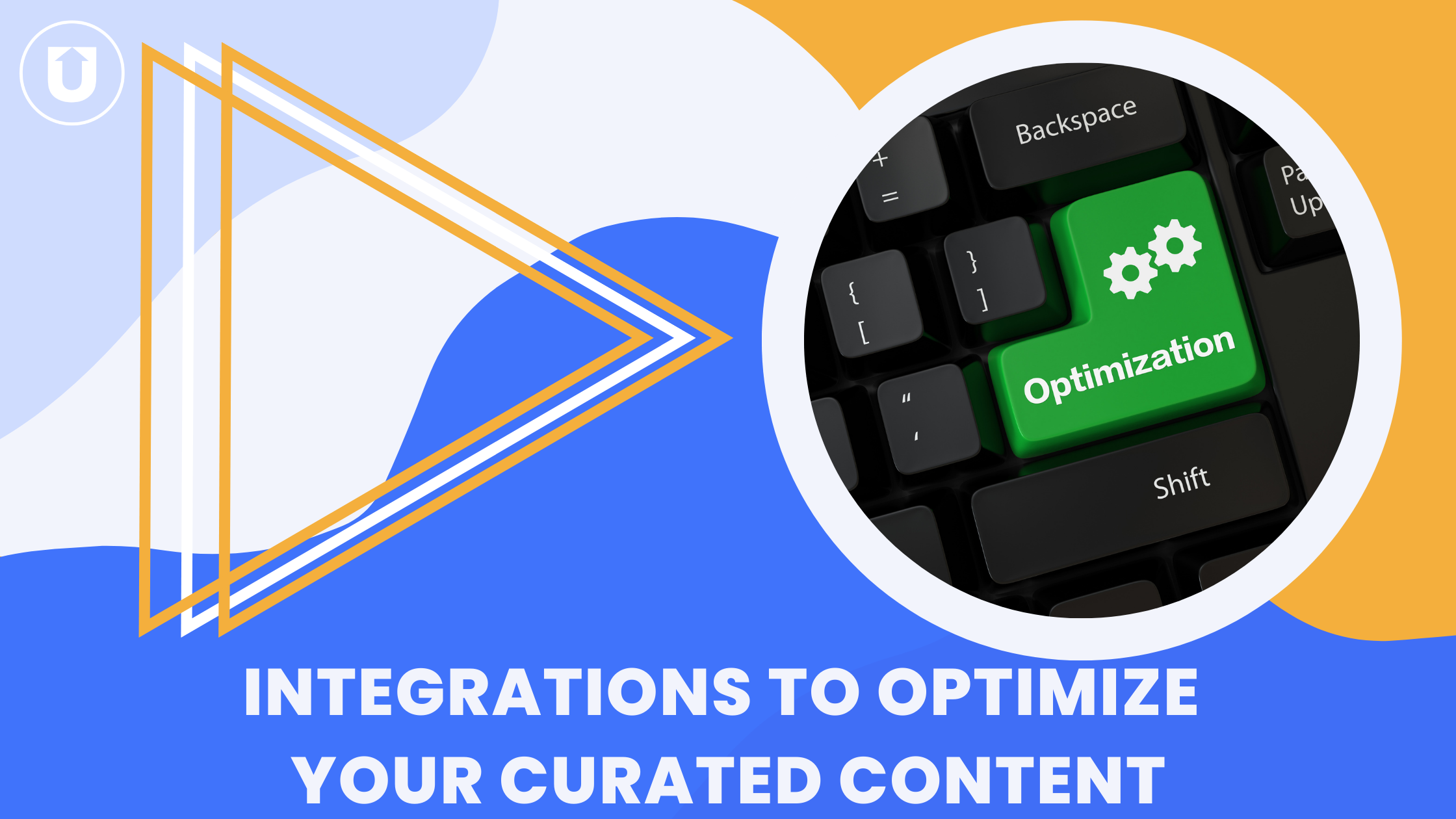 UpContent thrives in being your go-between to help you get the best curated content out to your readers as easily as possible.
And what if the featured image doesn't exactly match your brand's image or value?
Oh wait, if you're sending people to another website to read this curated article, how are they ever going to get back to your site?
Sharing third-party content in your curated newsletters for your requires a certain level of compliance, so how do you safely share curated content without violating regulations?
We have an app for that.
No, seriously.
Being the best tool for your content curation strategy means we shouldn't be the best at EVERYTHING.
Some great technologies already exist that specialize in compliance, call-to-actions, and imagery.
When we were building UpContent, we wanted to ensure we could work alongside your existing technology investments and become equally beneficial to the single individual as the Fortune 100 organization.
Why reinvent the wheel if it's already working?
In this article, we'll talk about different integrations that can help you with compliance, call to action, and finishing touches for the content you share with your audience.
If you don't see what you're looking for, we have many other ways to connect with other tools already in your stack!
Integrations For Optimizing Your Content
We have built strategic partnerships with tools that add another layer of strategy to your overall curation efforts!
Proofpoint
If you want to automate compliance reviews, Proofpoint's AI-enabled compliance review solution integrates with UpContent and thoroughly scans each article sourced to automatically discern whether the article's contents align with your custom compliance requirements.
Articles that meet your criteria can then be instantly made available to your team, and those that have an exception can be shown as such right within UpContent!
This has removed the compliance bottleneck for a number of our customers - taking the pressure off your internal team to approve content quickly while continuing to ensure compliance with internal and external requirements.
Sniply
If you're nervous about sending people away from your site without an easy way back to yours, look no further than our integration with Sniply!
This allows you to create custom banner ads that will appear when a user clicks on a curated article you share.
You can establish any CTA you'd like, and Sniply will display your ad, and even if the user doesn't click on it, you can add the individual to your remarketing campaigns to continue nurturing their interest.
What more? This integration is INCLUDED in our Engager plan and above!
Getty Images
Looking to ensure the imagery associated with each article you curate matches your brand styles?
UpContent's partnership with Getty Images provides you unlimited access to their image library and is included in your Engager plan or above (no per image cost here!).
If you'd like to replace the image featured in the blog, you can easily choose a new photo for the article thumbnail or upload one of your own.
UpContent also offers the option to edit these images right within UpContent, streamlining the process as part of your curation workflow.
Next Steps to Using UpContent Integrations
When our team built UpContent, we built it to help anyone with any content curation strategy or need they may have.
It's dynamic, which is great!
But it can also be overwhelming when trying to visualize how you could use a tool that could do….anything.
If you're unsure of how to get going, we're here to help you create the best content curation workflow for your company and to learn more about your content needs to help build you a custom process!
You can schedule a call with one of our Content Curation Experts today, and they can help you narrow down the best way to use UpContent.
Or, if you'd like to learn more about content curation and UpContent, check out these articles!
‍
Back to blog