7 Ways To Use Curated Content
Bethany Dameron
·
6 minute read
‍Picture it. Your office. 2023.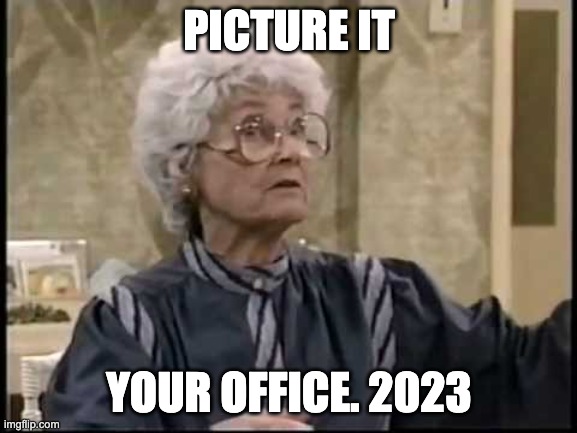 You're finishing your weekly content calendar. ‍
You have an empty spot on LinkedIn next Thursday, but you are working hard to stay consistent in your content marketing, so leaving it blank isn't an option for you. (Because you're a bomb employee!) ‍
You hit up your preferred search engine and peruse different articles related to your industry. ‍
You find one published semi-recently and fits your company, so you reshare that and check that task off your list. ‍
But did you know there are many more spaces and places for that content you're resharing to help tie everything together, building trust with your audience? ‍
Wait, you thought this article was just about different ways to use curated content? Why are we talking about trust?‍
Well, I'm glad you asked.
There are two big red flags you're giving to potential customers when you only share content you and your team created.
Content Creation Red Flags
1. You seem less knowledgable
If you're only using content you and your team created for your company; you come across as biased.
It's not that the content you're writing and sharing doesn't make you seem like an expert in your field, but it does give the impression that the only thing you care about is your opinion.
When you're willing to let someone else be right, it shows you are a trustworthy source of information.
You also add context to how your own opinions and expertise has formed and how they can be applied to the current state of affairs
2. You sound promotional
When you're only sharing your content, you come across as a little more salesy instead of a thought leader who is objectively passionate about your industry. ‍
If you're only pushing your product as the only solution for your customer's problems, they will feel sold to, and they will probably get off your website and back to Google to find more research on if they can trust you.‍
Instead of having only your voice present in each digital channel, giving your customers a peek into what you are reading and pondering will save them the time and mental energy of research while building trust that you are an unbiased thought leader with their best interest at heart.
Here at UpContent, we are passionate about curating the best thought-provoking content so you can grow your business.
We have helped hundreds of marketing, sales, and HR professionals find relevant content for their teams, clients, and prospects using our leading content curation software.
So, how can you use curated content to build trust, increase engagement, and educate your audience?
Just like you don't create a new piece of content to distribute on a single channel but find ways to optimize and repurpose it for your website, email, social media, and other mechanisms, the same can be true for the collection of content you curate.
Here are seven common ways our customers successfully leverage their curation efforts.
1. Bring curated content to your website.
Does your website have a blog? If it doesn't, it should.
A blog helps drive more people to your website and educate your audience on what you do, but this is also the perfect place to showcase curated content to show you know what you're talking about.
This will position your site as a resource that showcases your perspective and the best in your industry!
In all cases, we recommend selecting the best and most appropriate content and adding a few lines as to why someone should read the article you're sharing.
There are a couple of methods for bringing this content to your website.
1. To drive engagement
One of the most effective ways to use curated content is to drive engagement on your website, particularly on pages with a high bounce rate.‍
This is usually like a homepage.
Adding a small section like "What We're Reading" helps organize the page and nurtures or stimulates a click on the page versus just bouncing off the page back to Google or another search engine.
2. To be a resource
The second method is when you want to be seen as a resource for a particular topic.
The best way to be that resource is to create and curate your content.
You can bring those together on the same page or have two different pages.
You could create a "What We're Thinking" section, which would be your original content, and then "What We're Reading" would be your curated content.
Those can be two categories for splitting up original and curated content, or on two pages to avoid confusion and increase engagement.
2. Boost your company's social media
If you've been creating content for your company's social media for any length of time, you know that keeping up with the algorithm is crucial but never-ending. ‍
That's where curated content comes in to help save the day!
Sharing curated content shows that you aren't only interested in talking from your perspective but are open to others' thoughts, ideas, and views.
‍And…content curation is the secret ingredient to spice up your social content goals!
‍A proper blend of created and curated content drives 2x the engagement overall and 2x the conversions on the original content you publish.
3. Get your employees involved with social selling
Instead of only talking from your branded social media accounts, boost employee morale while boosting your company's platforms!
‍Curating articles for your team to share is a great way to expand beyond the reach of just your company's social media account and support your team in building their brands - while driving revenue.
‍An effective employee advocacy program that includes a consistently updated library of curated and original content with recommended post text reaches brand new audiences and builds up the trust and credibility of people within your organization, strengthening the trust in your company.
It's a win-win all around!
4. Create emails with curated emails
Another powerful way to use curated content is to send potential and current customers an email sharing a curated article that aligns with your last conversation with the recipient.
Think of this as a way to finally extricate the "checking in" emails as part of your sales cadence.
You'll stand out as a leader in your industry and reinforce through action your goal of helping your prospects make the best decision for them, rather than sending emails purely focused on the next sale. ‍
This builds your credibility and keeps your team top of mind in your customer's minds when they expect an email from you that's purely educational and not salesy.
5. Curate a newsletter for your customers
Six million.
That's how many blog posts are PUBLISHED each day worldwide.
‍That number is staggering and makes it feel overwhelming to find the best content out there for your niche.
‍You can take the extra step for your readers by curating a newsletter of the top articles, news, and stories and sending that to your customers to help cut through the digital noise.
TheSkimm is an excellent example of how to use curated content well. They compile news articles from worldwide sources, share their quick thoughts or summaries, and link to the original articles. ‍
You can share this newsletter through email, on your website, or your social media accounts, and it can be compiled monthly, weekly, or even daily, depending on your industry needs.
What's most important is that it is consistent!
6. Curate your team chats
With the innovation of platforms like Slack and Teams, you can create threads for your company dedicated specifically for sharing curated content for continued education!
Here at UpContent, we have different internal channels for marketing, interesting reads, and other dedicated spaces where we can share articles that we think would benefit the rest of the team and help us stay up to date on the latest trends.‍
Just like in external channels, bringing curated resources to these internal locations sparks discussion and builds relationships between team members through conversation while also "leveling up" the knowledge of the current trends and challenges in which the organization and its customers operate.
7. Internal/Intranet
Something to keep in mind here when you're curating content for your intranet or internal website for your employees is the difference between content aggregation and content curation.
Aggregation is all about quantity.
‍It's easy to set up an RSS feed in your intranet and have hundreds of blogs come across the feed daily, but no one has time to take in that much information.
In practice, this often becomes a page your team will quickly opt-out from seeing.
Content curation is all about quality.
Sure, maybe only two or three articles will come across your feed in a day, but they are relevant, high-quality, and worth someone spending their time reading - and let's be honest, is your team really going to have time reading more than that anyway?
A few things to consider when starting content curation
Content curation is an essential part of your overall content strategy. ‍
While it doesn't replace content creation, curating the best content for your customers, company, and audience builds trust.
It sets you up as an unbiased source of information rather than just sharing your ideas all the time without the context for how those ideas were formed.
Content curation shouldn't be considered in a social media vacuum. ‍
What you and your team curate can (and should) be efficiently repurposed across your other digital channels (e.g., email, website, team chat, intranet) to reach a wider audience than your LinkedIn followers.
Leverage analytics to understand what content topics resonate with your audience and use these insights as guideposts for adjusting what you create and curate.
Now you may be wondering how to implement content curation into your business.
Learn how you can Power Your Content Strategy with Content Curation, or you can talk directly with one of our UpContent Customer Advocates.‍
You can also sign up for a free 14-day trial of UpContent and see for yourself the power of content curation.
Check out this article if you're interested in learning more about content curation!
‍
Back to blog