Does UpContent Integrate with My Social Media Tool?
Bethany Dameron
·
3 minute read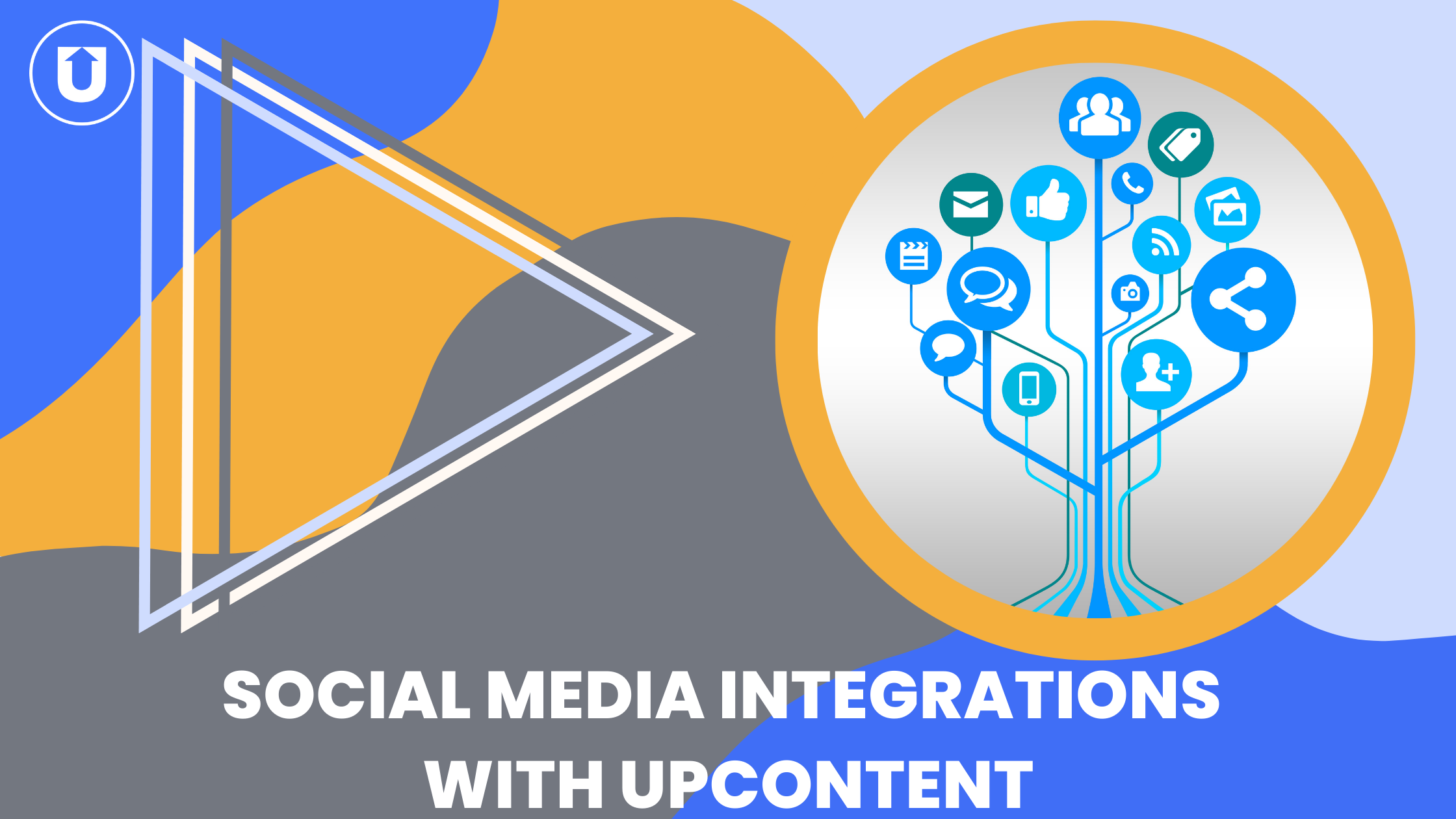 If you're looking for an all-in-one content curation tool, then this isn't the article for you.
But if you are looking for a quality tool that works with the social media tools you're already using, then keep reading!
Content marketing is made up of many different tactics, and here at UpContent, we believe a healthy content mix of creation and curation is the secret sauce you've been looking for.
In the age of social media and content marketing strategies, sharing relevant third-party content helps diversify and expand your audience.
Still, it doesn't have to be hard to find great content your audience will find valuable.
Here at UpContent, we were tired of the manual, disjointed, and time-consuming process of discovering credible content.
We created the #1 content curation software to help you discover, collaborate, and share content with your audience to turn leads into loyal customers.
When we were building UpContent, we wanted to ensure we could work alongside your existing technology investments and become equally beneficial to the single individual as the Fortune 100 organization.
That's why we offer so many integrations, many with free tiers, so you can get the most out of curating content through UpContent while not trying to replace other tools that are leaders in their spaces.
In this article, we'll walk through our social media integrations and, if we don't already integrate, how you can still use UpContent with any tool you're using!
Social Media Integrations
While UpContent is not a tool you can link directly with your social media accounts, you can directly connect to social sharing platforms for a streamlined social media curation strategy.
Hootsuite, HubSpot, and Buffer operate as the "Share Provider" within UpContent, which means when you click on the "Share" button in UpContent, it will automatically open one of these tools for you to schedule and share that post.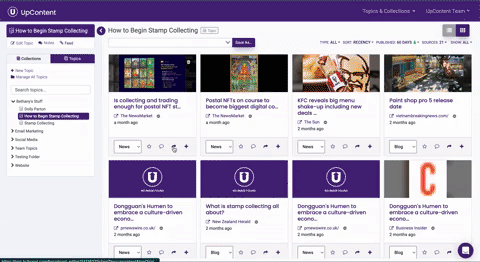 Hootsuite
UpContent's intelligent discovery engine helps you source great content for the topics that matter to your audiences.
You can identify, review, approve, and distribute high-quality articles that drive new traffic, leads, and revenue—all within the Hootsuite dashboard using Curate by UpContent.
Using Curate by UpContent, you can crowdsource articles, find relevant content in UpContent, and publish directly to your social media profiles or send to Hootsuite Amplify, a social selling and employee advocacy tool where employees can share with their audience within Hootsuite.
HubSpot
UpContent's partnership with HubSpot allows you to easily and efficiently position your brand as a resource for your audience across your social media, email, and website properties.
With the HubSpot integration for social media, you can directly compose captions and schedule social media posts with curated content from UpContent within HubSpot.
Buffer
You can find and share curated content on your social media channels all from one place using this integration!
You can compose your message and grab curated content to include in your social media post for more engagement within the UpContent dashboard by just simply clicking the "Share" button.
Lately
Lately uses Ai to help you create and manage your social media posts!
You can integrate UpContent with Lately's post-generating, scheduling, and analytics technology that makes the process of discovering and distributing great third-party articles as automated and frequent as you want!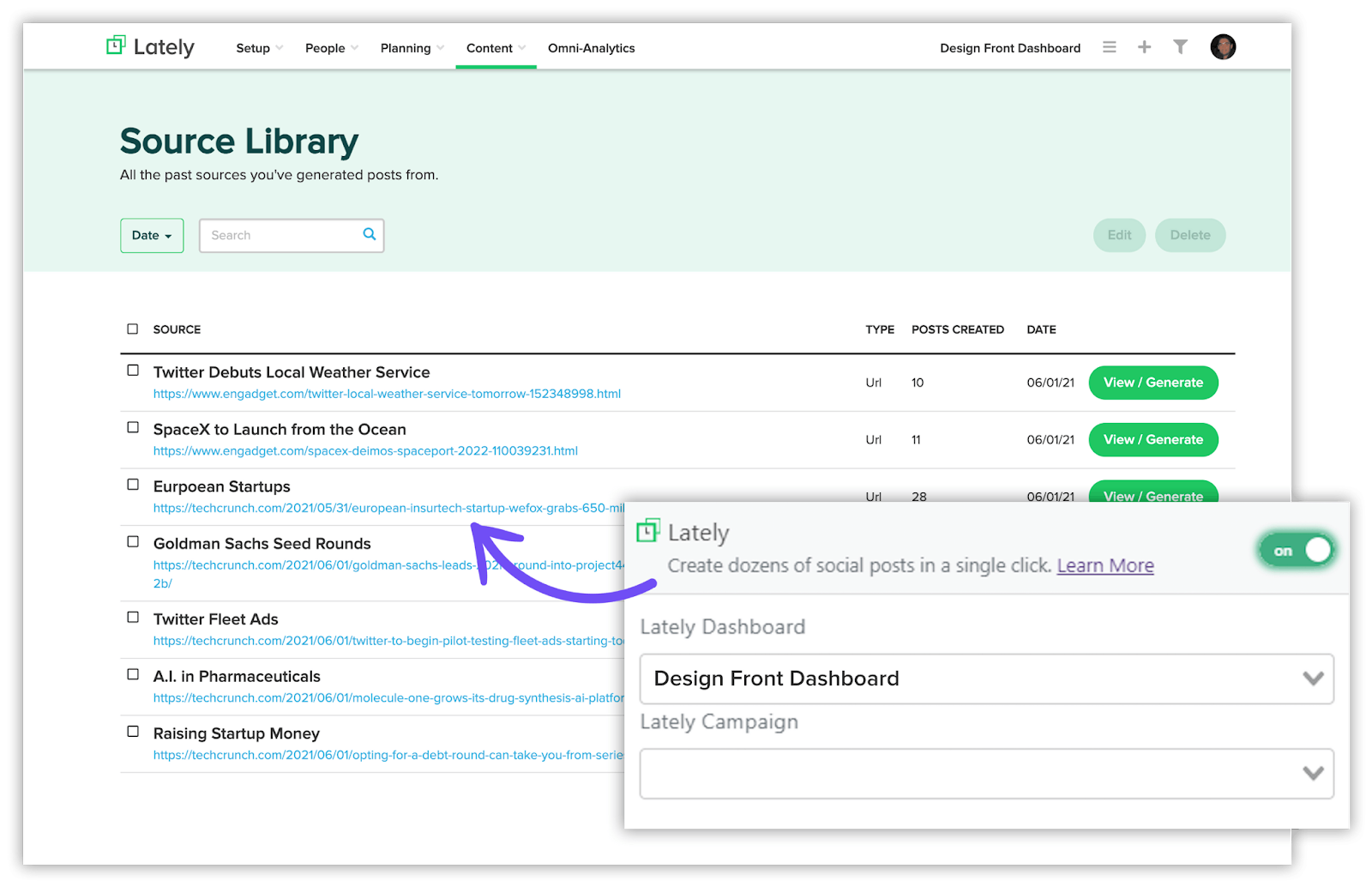 Don't See Your Platform?
What if you're using a platform like Sprout Social, SocialPilot, or Later?
No worries, we have you covered!
Zapier
There are multiple ways to use Zapier with UpContent and social media.
You can use the trigger-based integration when an article is added to a Collection, it schedules a social post using your chosen social scheduling platform.
You can also have articles fed into another platform for you to approve and schedule if you wanted to manually curate each post.
API
Staying true to our "partnership and integrations" mindset, the UpContent Public API provides access to UpContent's proprietary content curation platform, allowing developers to build powerful content discovery and curation features directly into their applications.
We want to help you succeed because your success is our success.
If you're interested in building a tool using our API, we'd love to work with you!
RSS Feed
Each custom Topic or Collection created within UpContent can be turned into an RSS feed for integration with your favorite social media management that makes your life easier and your audience more engaged.
Next Steps to Using UpContent Social Media Integrations
When our team built UpContent, we built it with the intention that it could help anyone with any content curation strategy or need they may have.
It's dynamic, which is great!
But can also be really overwhelming when trying to visualize how you could use a tool that could do….anything.
Integrations can help you easily utilize UpContent in your content marketing strategy, and we would love a chance to learn more about what your content needs are to help build you a custom process!
If you're ready to sign up for a free 14-day trial, you can do so right now!
Or, if you'd like to learn more about content curation and UpContent, check out these articles!
‍
Back to blog