UpContent and Zest Partner to Expand Customer's Growth through Content Curation
Scott Rogerson
·
2 minute read
‍Leading Personal and Enterprise Platforms, Zest and UpContent, Integrate to Offer the Best of Community and AI-led Content Curation Strategies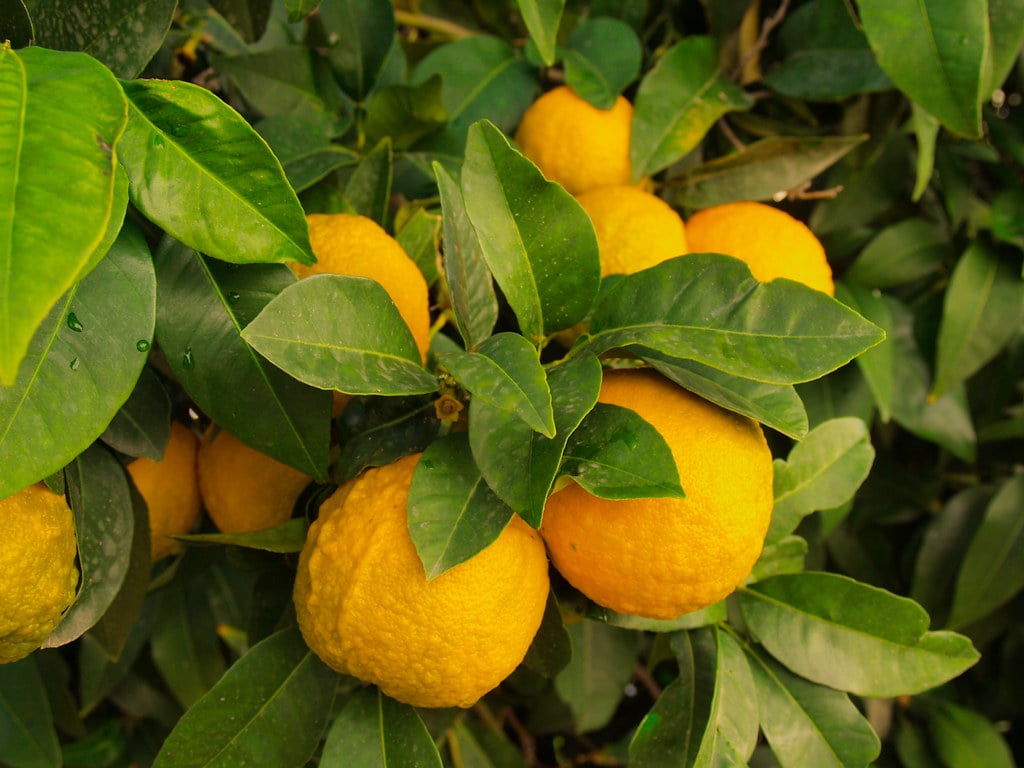 With over 70 million new articles written each month, and 27 million shared digitally each day (Brandwatch), the individuals and brands that help cut through the "noise" by identifying, organizing, and distributing the information that best educates, informs, entertains and stimulates action quickly build influence and loyalty within their communities.
Two companies, each founded in 2017, have independently developed leading solutions to address this curation challenge.
Zest taps into the collective wisdom of its community to support marketers' professional development worldwide., UpContent empowers brands to build trust, deepen relationships and drive revenue through strategically curated content for internal and external audiences.
With many of UpContent's direct customers also leveraging Zest to build their professional knowledge, infusing the output from Zest's community content curation and AI-led matching algos was an ideal fit.
"It was a bit like coming to a crossroads as we and Zest were on a similar mission, just in a different context," said Scott Rogerson, CEO of UpContent. "Our customers value bringing only the 'best' content to their audiences. Removing the friction between our customers' article review efforts for personal versus organizational development facilitates an even more enjoyable experience within UpContent - and helps reinforce the benefit of making curation a collaborative habit, regardless of department."
Starting today, UpContent customers will automatically see a badge on articles surfaced for their specific criteria when those articles have also been approved by the Zest editorial team.
A new filter was also introduced to allow UpContent customers to only see and/or approve articles that have previously received Zest approval.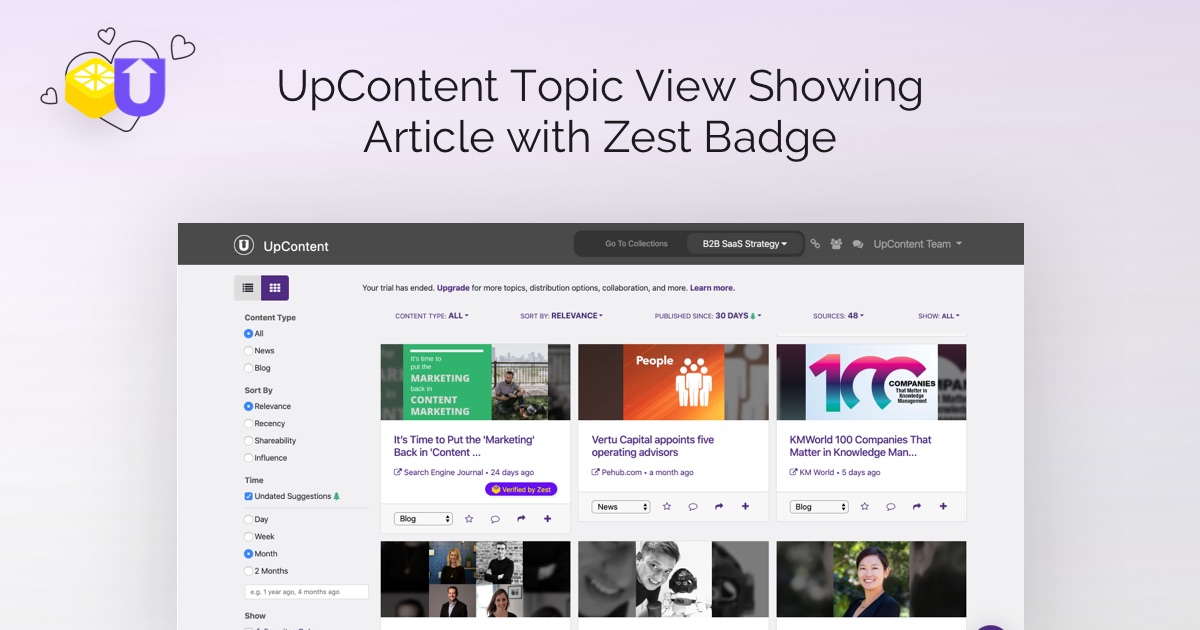 UpContent customers will also be able to add all of the articles from a selected Zest category as a source to feed one of their Collections. Collections serves as a "staging area" within UpContent which is often used to feed sections of a customer's website, power an email newsletter or support the creation of social media posting calendars. ‍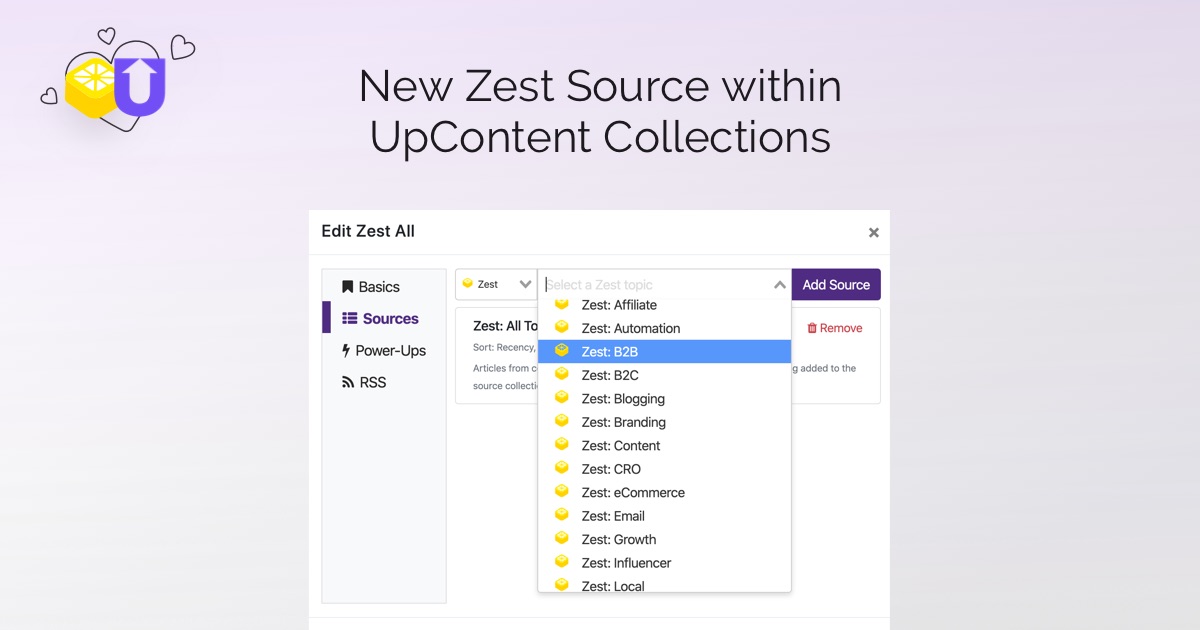 "Helping marketers filter out low-quality content has always been part of Zest's mission," said Idan Yalovich, Co-founder and CEO of Zest. "With this partnership, we can help these same individuals support the development of their organization and themselves while also rewarding those publishers who create great content with even greater reach."
‍
About Zest
Zest's proprietary system of machine learning and AI algorithms builds personalized knowledge-building paths, delivering adaptively specific content to each team member that increases team productivity by 20%.
The content in Zest's database is contributed by its 35,000-member community, distilled by machine learning and matched by artificial intelligence. For more information, visit https://zest.is/


About UpContent
UpContent helps marketing and sales professionals build trust, deepen relationships, and drive revenue through strategically curated content.
UpContent analyzes millions of articles monthly and lets marketers across industries tap into the collective expertise of their company's team to discover and share high-quality content with customers and prospects.
Its technology also easily integrates with favorite outreach tools so marketers don't have to change their stack. UpContent was named "Leader" and "Best Estimated ROI" by the unbiased SaaS industry review site G2. For more information, or to request a personalized demo, visit https://www.upcontent.com.
‍
Image credit: "Wild lemons" by skochkarev is licensed under CC PDM 1.0 ‍
Back to blog