$15 Can Transform Your Social Media Strategy
Bethany Dameron
·
4 minute read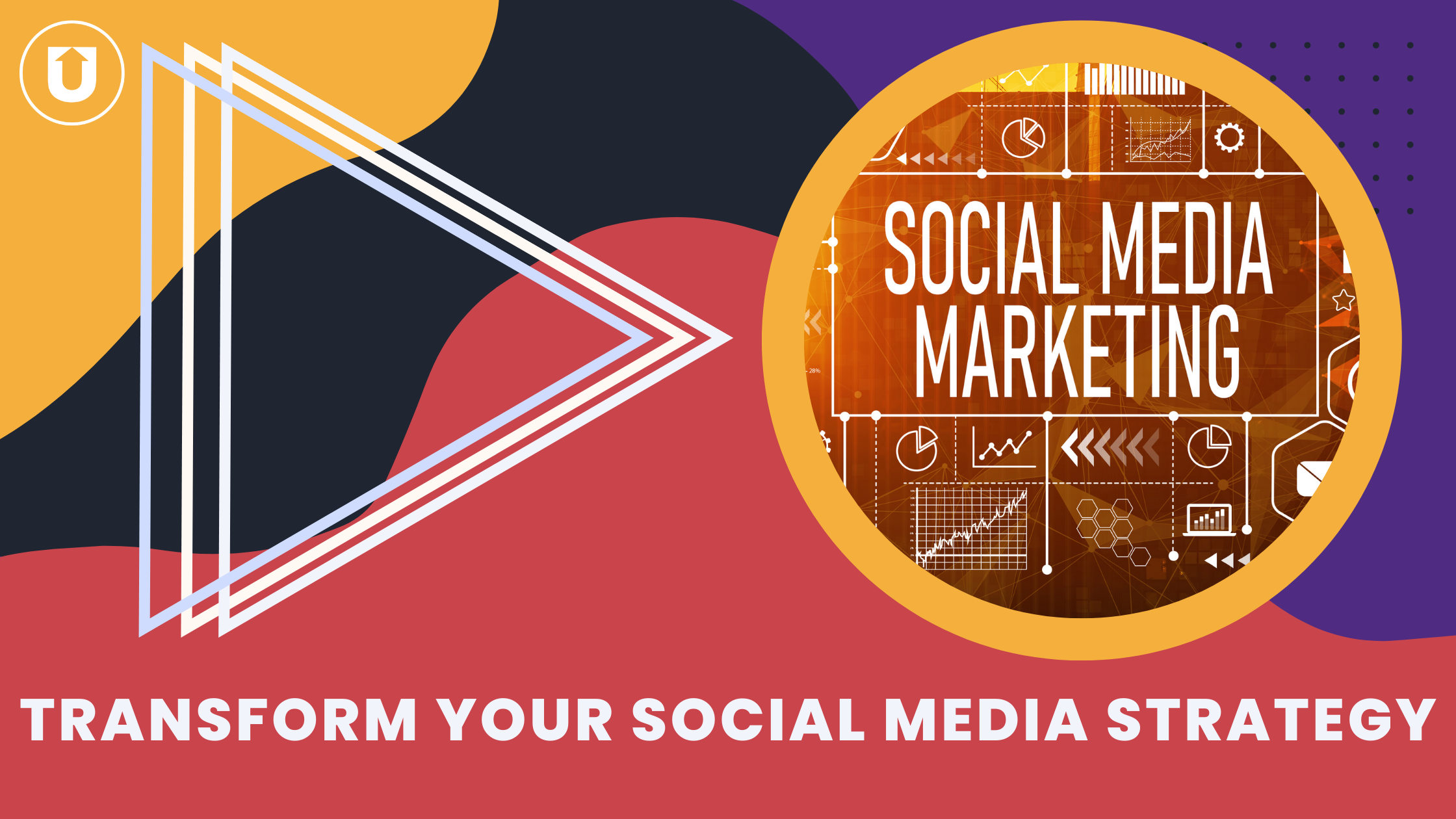 If you're looking for a silver bullet to completely automate your social media content and strategy…
This isn't the article for you.
But if you are looking for a quality tool to add to your social media marketing tool box, keep reading.‍
Content marketing is made up of many different tactics, and here at UpContent we believe a healthy mix of creation and curation is the secret sauce you've been looking for.
Content curation isn't anything new.
When the first collection of art was put on public display, content was curated. ‍
In the age of social media and content marketing strategies, sharing relevant third-party content helps diversify and expand your audience.
Still, it doesn't have to be hard to find great content your audience will find valuable.
Here at UpContent, we were tired of the manual, disjointed, and time-consuming process of discovering credible content.
We wanted to find, organize and share that content from one place.
We created the #1 content curation software to help you discover, collaborate, and share content with your audience to turn leads into loyal customers.
In this article, we'll walk through our Sharer plan, why you would choose this option, what is included, and who the best candidates are for this plan.
The Sharer Plan
This plan allows you to broaden your search areas and identify and organize the best articles so you can easily share them with your community.‍
The best way to use this plan is for social media, but let's break down even further what you're getting with the Sharer plan.
Why Would I Want The Sharer Plan?
You pose a great question.
Why not just manually go through potentially thousands of articles, one by one, to determine which ones you manually want to curate for your audience?
You could do that, but that would take hours of manual labor per week if you're trying to include content curation as a part of your overall social media strategy.
You spend $15 or more on parking at a baseball game or concert, so why not use $15 to save you hours of valuable time while also bolstering your social media presence and thought leadership?
Sharing curated content on your social media platforms will increase your overall engagement - and more engagement leads to higher conversions!
According to Convince & Convert, sharing curated content generates 33% more clicks than content only directed at your website.
Mixing in content curation is like the secret ingredient you didn't know you needed.
What Comes With the Sharer Plan
Our Sharer Plan is $15/month and comes with ten Topics and one Collection.‍
That Collection will be a storage area for the content you curate for social media.
‍The Topics are the mini-searches you build inside UpContent to tell our proprietary crawler what you want to see articles about.
‍Your Topic will refresh twice daily, pulling any new content that matches your search criteria.
‍You can organize the content you want to share by sending it to your Collection.
‍You'll also be able to customize the article summary to include your thoughts and reasons for sharing that particle piece with your audience!
‍This will act as your caption when sharing to social media.
‍From your Collection, you'll be able to integrate with these partners for social media sharing:‍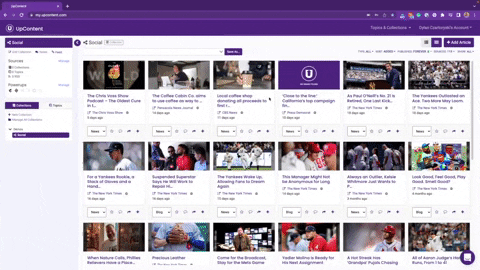 ‍If your preferred social sharing platform isn't listed, don't worry!
‍If you need to send the content somewhere else, you can use our integration with Zapier to connect with 3,000+ other apps.
‍This plan will also integrate with MailChimp and HubSpot for email newsletters; however, most customers use this plan solely for social media sharing.
‍If you're looking to share curated content on your website or other social media or email platforms, check out Which Pricing Plan Is Right For You to learn more about each of our curation plans.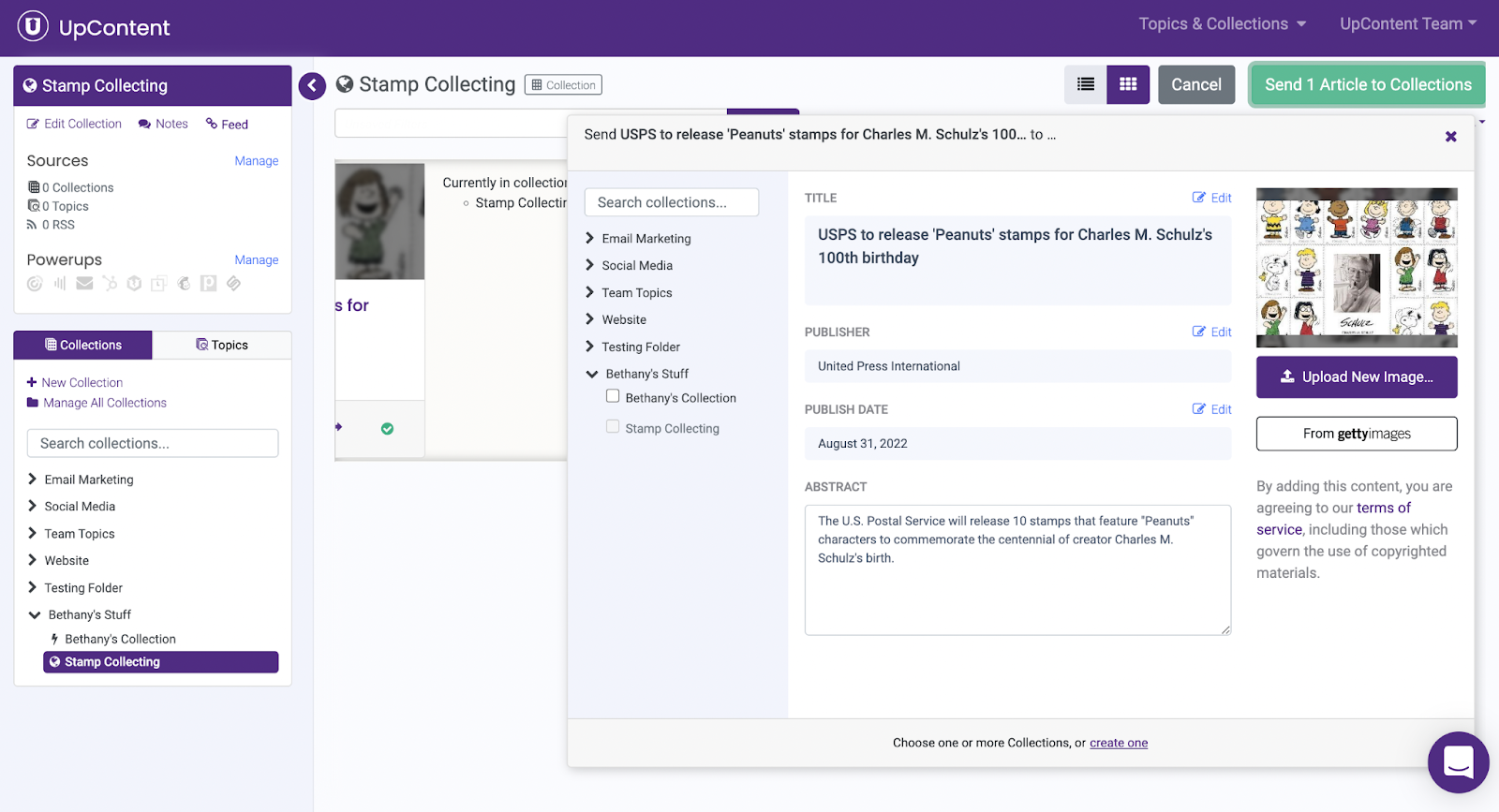 Who is the Sharer plan for?
When we designed the Sharer plan, our goal was to serve someone who is a self-sufficient self-starter.
Someone who just needs the tools to get started and can handle the rest on their own. ‍
This plan includes basic support, but the onboarding process is completely self-guided.
We are available from 9 A.M. to 5 P.M. EST Monday through Friday to help answer any questions about using UpContent. ‍
All you have to do is click on the purple chat bubble on the bottom right of your screen or email us at success@upcontent.com.‍
At the time this piece was written, our median response time over the last 90 days was 34 seconds. We're here for you!‍
Of course, you can always contact us outside of these hours and we will strive to get back to you as soon as possible. We haven't been consistently rated as the #1 in support by G2 for nothing 😉.
The Sharer plan is great for a small business owner, a CEO of a small business, a one-three person marketing or sales team, or anyone who desires to build their personal brand with third-party articles via social media.
Looking at you, top-performing sales pros.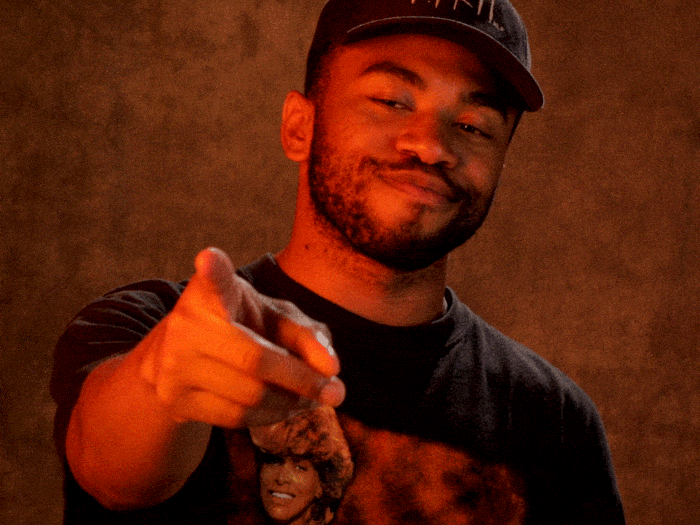 Upgrade to the Sharer Plan
If you're a self-starter looking to find an easier way to share curated content with your audience, this plan is for you.
Taking out all of the manual labor of Googling content will be well worth the time and mental energy you save.
You can even try out the Sharer plan for 14 days for free!
‍You can set up and test the integrations, expand your searching with multiple Topics, and curate your favorite articles to your Collection.
If you are interested in learning more about how UpContent works, check out these articles:
‍
Looking for more advanced integrations, such as publishing directly to your website? Learn more about our other plans, which include all of our partner and custom website integrations.
Back to blog