Pricing
Whether you are a marketing "team of one" or part of a larger team implementing a complex curation strategy that requires approval or compliance workflows - there's an UpContent plan for you.
Engager
$95/month
$85.50/month if paid annually
Includes:
Orchestrator
$265/month
$238.50/month if paid annually
Includes:
9 Collections*
Enterprise
Contact Us For Pricing
For large teams, firms supporting multiple clients, etc.
Includes:
Unlimited Collections
These

UpContent

Plans

Include:
All

partner integrations
Custom

RSS feeds

Custom

call-to-actions

Custom

website and email integrations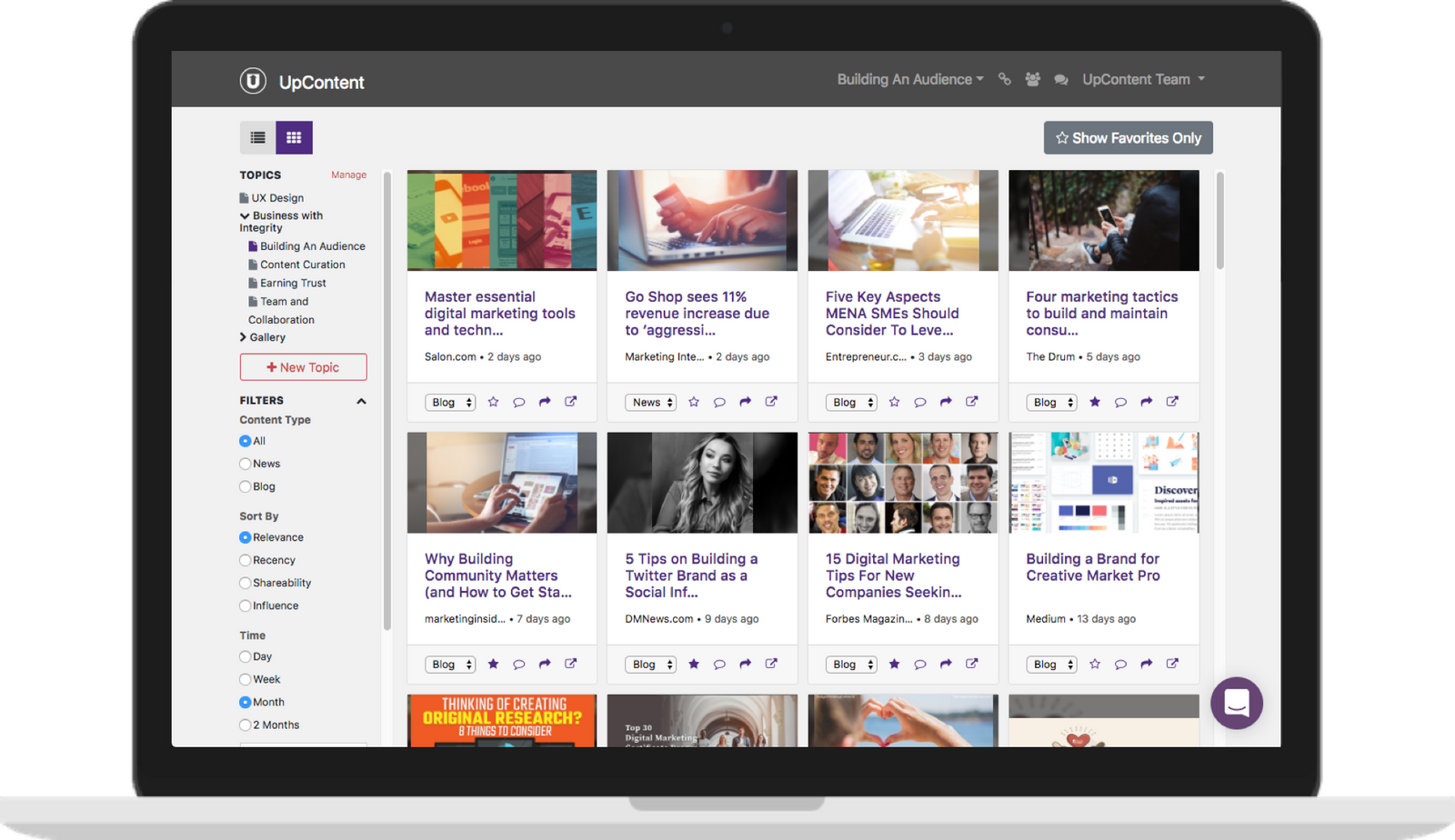 *Additional Collections $10-$30 per collection per month based on plan level.
All pricing listed in United States Dollars ($USD)
Frequently Asked Questions
What is a Topic?

Topics are where UpContent presents the articles it has found that meet your customized criteria.

UpContent's proprietary crawler scours news and blog outlets, worldwide, and applies machine learning techniques to present the articles that will best meet your needs.

UpContent topics are refreshed twice a day, so the best articles are always just a click away.
What is a Collection?

A Collection is a "staging area" where content–both discovered through UpContent and added manually–can be instantly sent to a social media platform of choice, RSS feed, email newsletter, or website page.

Collections are used to manage approval and compliance workflows and to automatically place a customized call-to-action on each article that is added to the collection - allowing for direct conversion and placement into digital advertising audiences.
Can I use UpContent to support my employee advocacy or social selling efforts?

Yes! We have a number of customers who've seen success in using UpContent to support the optimum content mix within their employee advocacy and social selling solutions.

Listed plans provide for the use of UpContent to support the advocacy and social selling efforts of up to 25 employees.

Please contact our team for custom pricing in order to support a larger team size.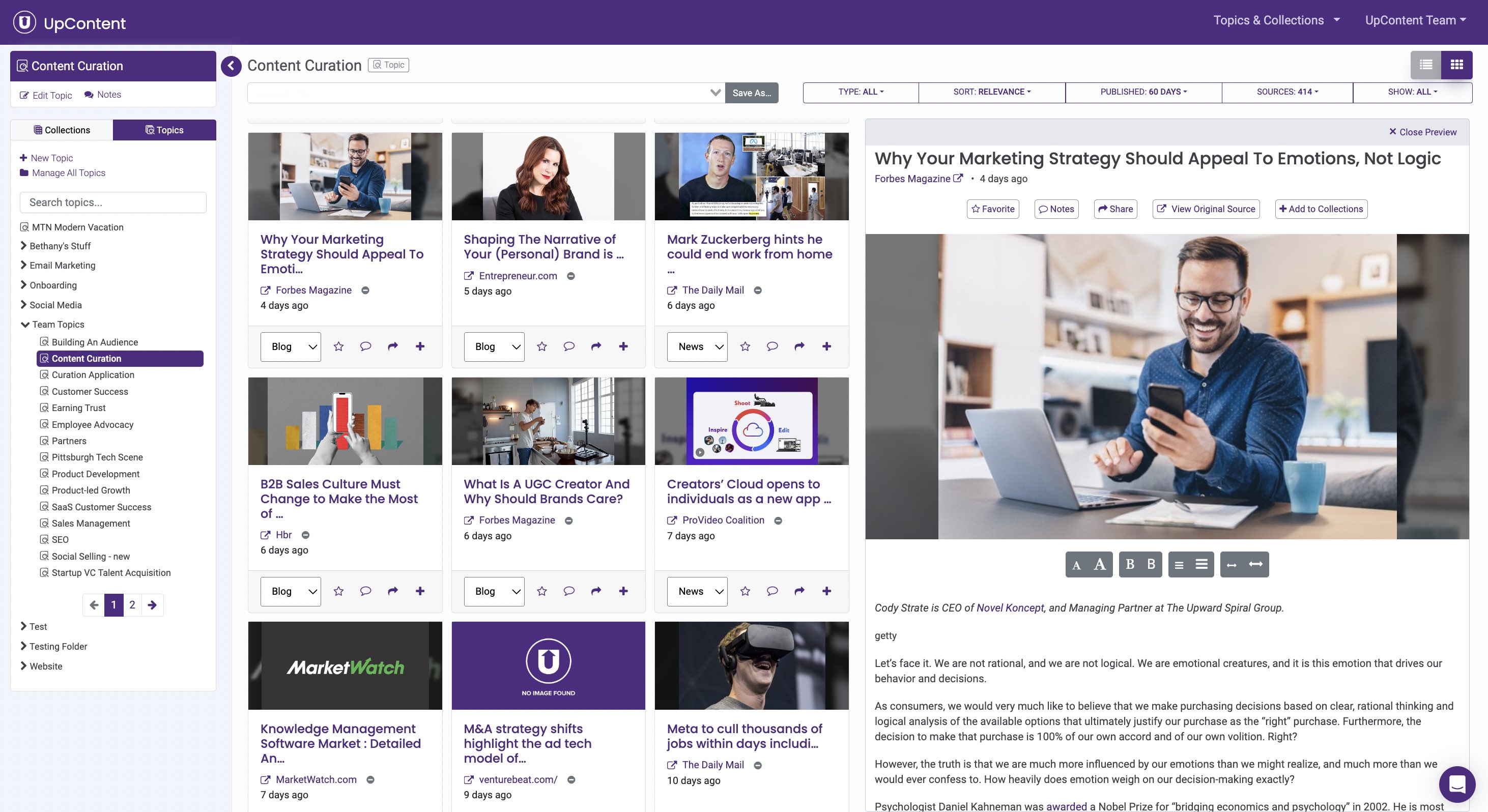 Powerful Content Curation Software
Build your personal brand, elevate your social selling program, or establish your thought leadership by sharing the best curated content with software designed to deepen your credibility.
Looking for content curation for your small business or personal brand?
Curator
$49/month
$44.08/month if paid annually
Key features:
10 Topics

1 Collection*

Custom website integration
Sharer
$15/month
$13.50/month if paid annually
Key features:
10 Topics

1 Collection

Limited partner integrations
Free Forever Plan
Stay abreast of the articles that matter most to you.