Turn Your Website Into A Curated Resource Hub
Keeping your website consistently fresh starts with great content.

CREATE AN ENGAGING EXPERIENCE FOR YOUR WEBSITE VISITORS
UpContent places strategic, third-party content, handpicked by you, on any page of your website in a simple, easy-to-read card layout.

BE THE GO-TO HUB FOR NEWS AND INFO
Stand out in a crowded market by providing value with strategically-chosen content that complements your original content.

CONVERT LEADS INTO TARGETED PROSPECTS
Add custom calls-to-action to link curated and original content and drive traffic back to your site in a more targeted way.


MAKE UPDATES WITHOUT A DEVELOPER'S HELP
Easily sort, read, and favorite the most relevant articles to automatically send to your Gallery–all in one simple interface.

Bring Curation To Your Website With Ease
Enjoy a headache-free setup and workflow, while your audience enjoys a cohesive brand experience.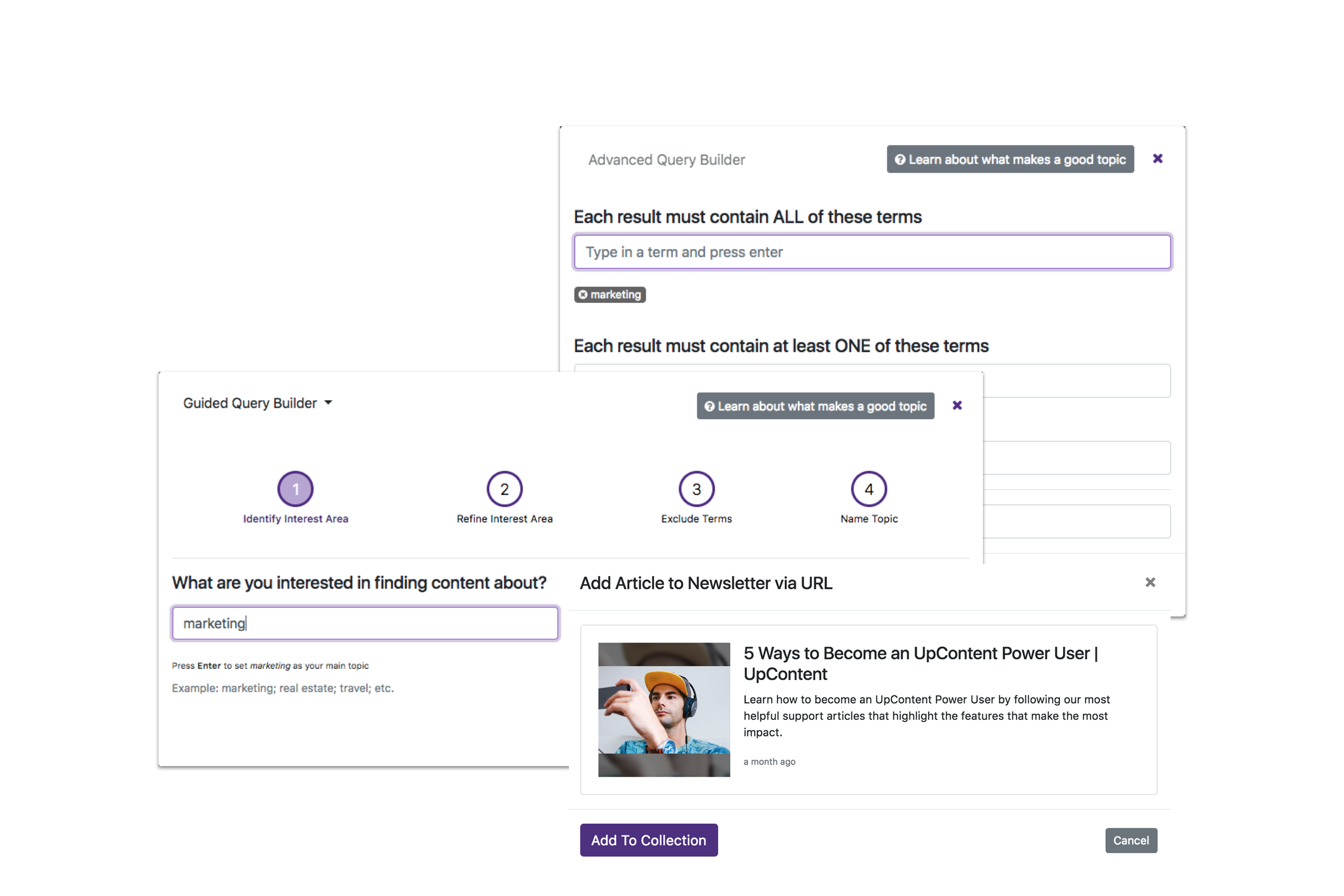 Discover and add meaningful content
Create a Topic with our Query Builder to discover the most relevant and engaging content in your industry. Add content you come across on the web to create your unique blend of content ready to be shared.

Sort, read, and collaborate on articles and blog posts
Sort your content suggestions with unique filters, read full-text articles, add notes, and favorite any article or blog post for later review. Assign permissions to teammates based on their role, including reviewer access for client or supervisor approval.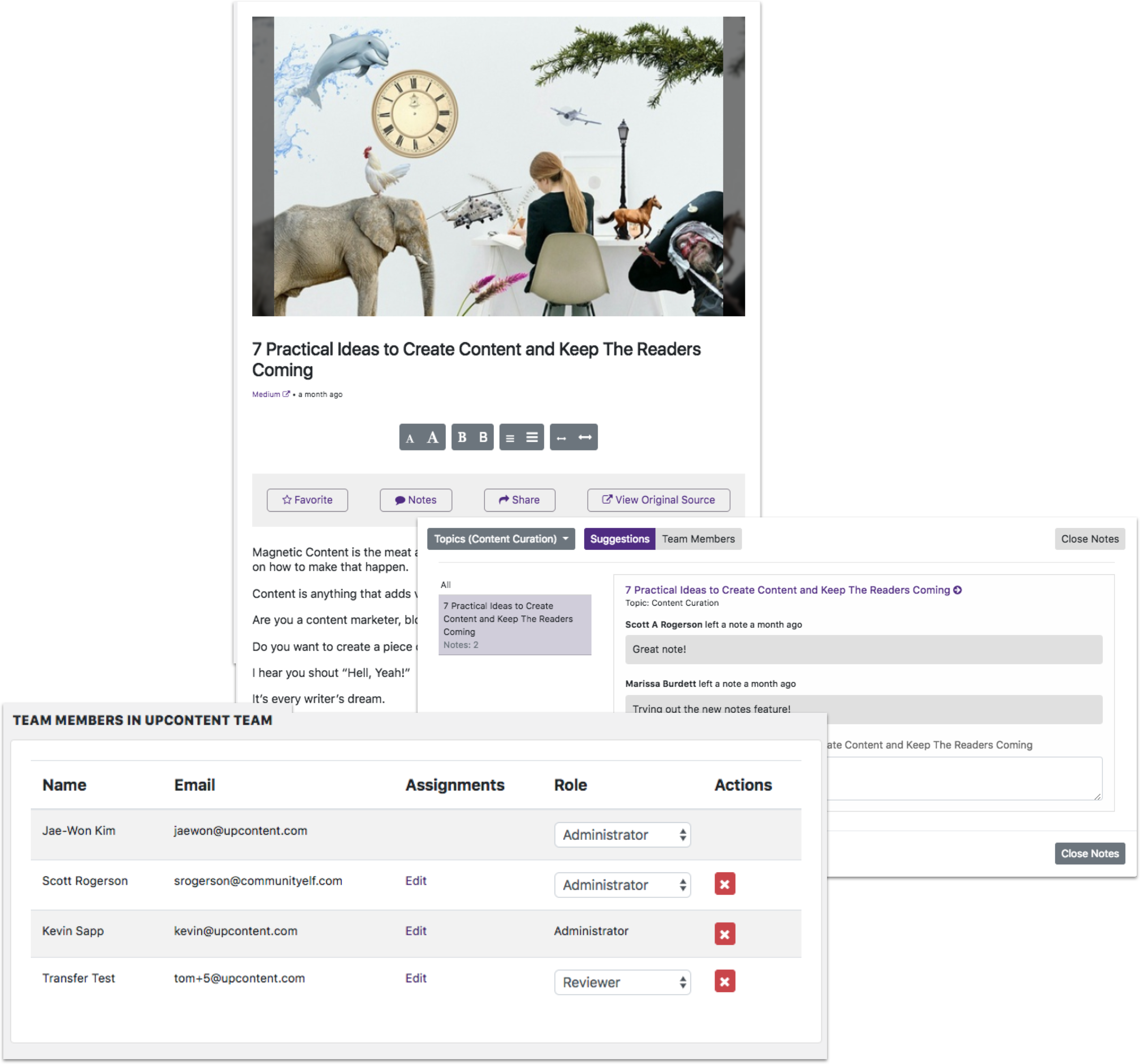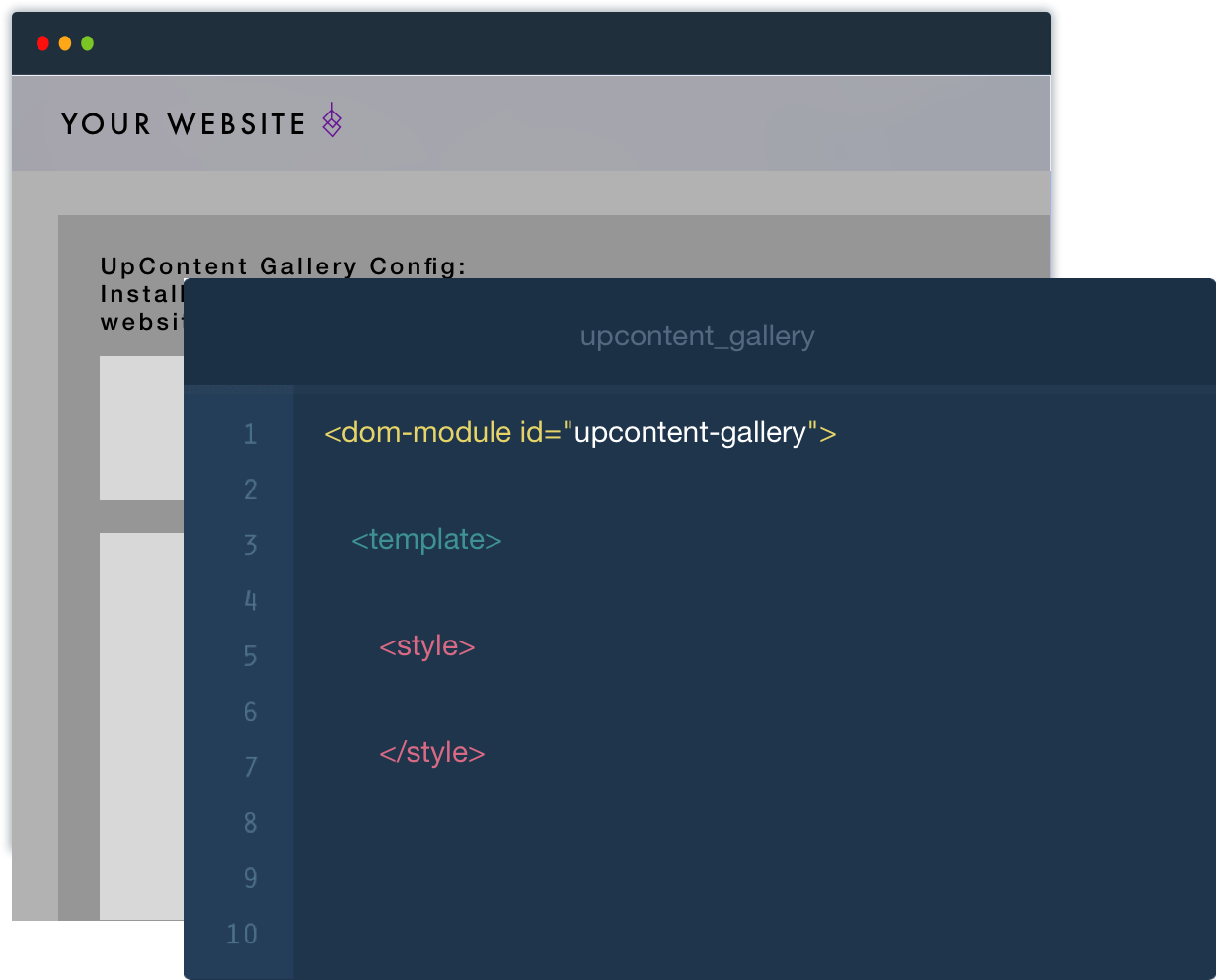 Install one small snippet of code on your website (we'll show you how!)
Copy and paste your UpContent Gallery code into your website's backend. No developer experience is necessary.


Create custom calls-to-action to convert leads into prospects
Lead your website visitors to the best next step in the buyer's journey with the easy CTA generator.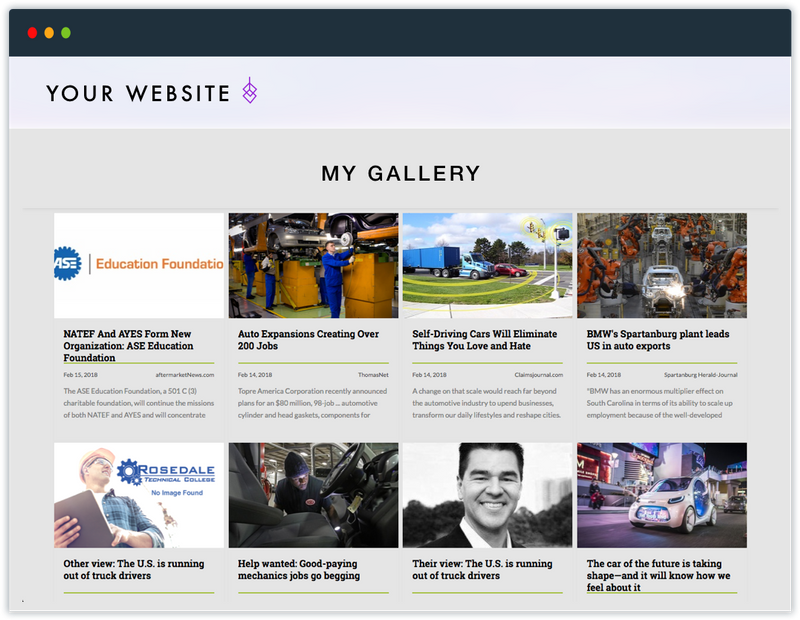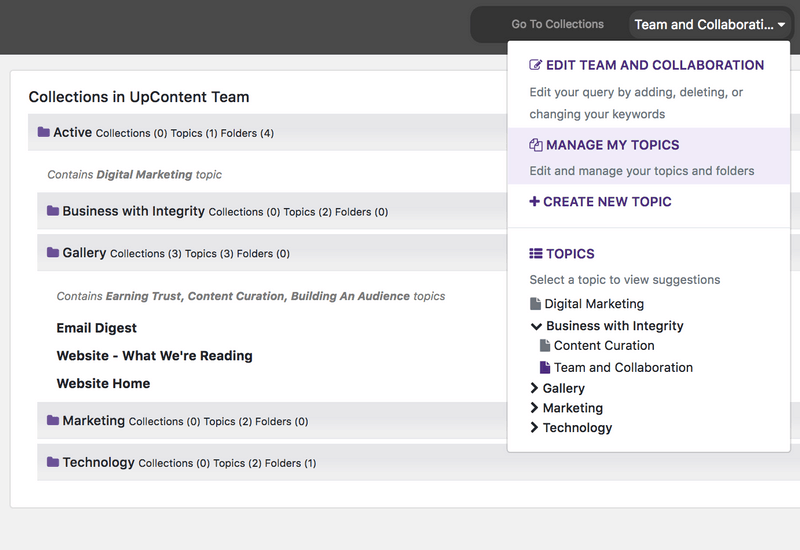 Build and manage your custom workflow
Keep your content organized with a simple folder structure, so every project and client has a dedicated space for easy management. Collections makes internal approval processes even more streamlined.
Learn how UpContent can work for you.
Not sure how UpContent can best support your goals? We will walk you through a personalized demo!