How To Find Curated Content in 2024
Bethany Dameron
·
4 minute read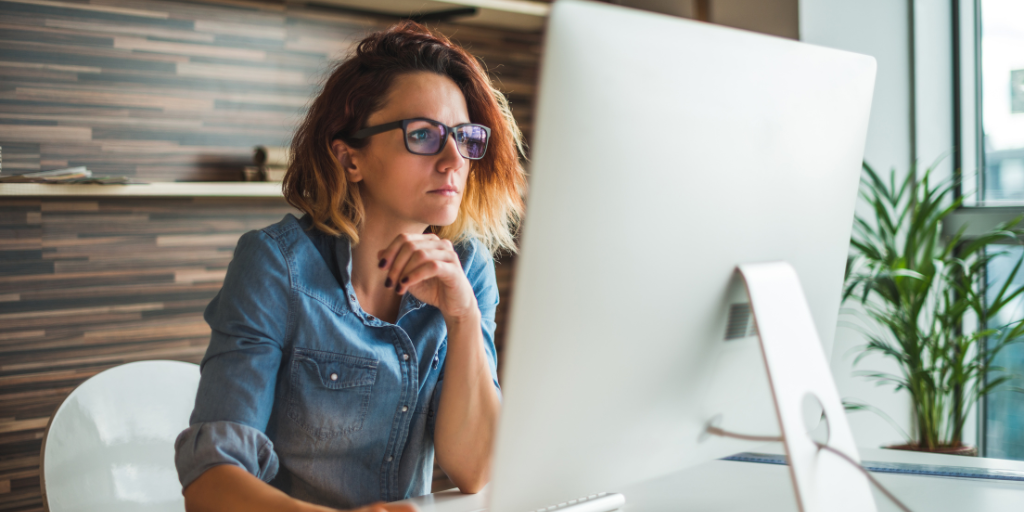 In today's fast-paced digital world, the demand for fresh and relevant content is relentless - whether we like it or not, creating content is necessary for a successful marketing strategy.
But with generative AI making it easier and easier for people to create blogs and social media posts, how do you not get lost in a sea of robot content?
Whether you're engaged in social selling, running employee advocacy programs, crafting email newsletters, or refining your social media strategy, curated content can be a game-changer.
It's not just about creating content from scratch; it's also about sharing valuable insights from third-party sources to educate, engage, and inspire your audience.
But how exactly do you find curated content from reputable sources, enough of it, and how do you get it to your team to share with their audiences?
Before UpContent was UpContent, we ran into the same problem. We saw huge success from sharing third-party content, but finding enough of it was taking so much time the benefit didn't outweigh the cost.
But we knew there was value in curated content, so we set out to find the solution, which was developing a content curation software.
In this article, we'll explore why curated content matters, how to define your curated content needs, how to find curated content, and some of the best sources for finding the right third-party content.
Why Curated Content Matters
Even when you're an expert on a subject, no one wants to hear just from you all the time about one topic.
Curated content gives you a way to talk about topics, trends, and interests surrounding your area of expertise without producing a fluff piece.
It complements your content marketing efforts by providing a steady stream of valuable information.
You can share expert perspectives on a variety of topics related to your area of expertise without sacrificing value - in fact, you'll be increasing your credibility at the same time!
Becoming a source of high-quality information develops your thought leadership holistically rather than just becoming a megaphone for your company's blog.
When you share valuable content from trusted sources, you position yourself as a reliable industry expert.
Defining Your Curated Content Needs
How do you even know if you need curated content?
While content curation can be a powerful addition to your marketing strategy, it's essential to recognize that it's not a one-size-fits-all solution.
It won't miraculously transform your content marketing strategy overnight.
Instead, its effectiveness depends on your ability to consistently align it with your audience's interests and challenges.
Content curation works best for industries where thought leadership, expertise, and trust are needed when providing a service or product.
The answer to the question "Should I use curated content?" will be totally reliant on the answer to "What is the purpose of my content?"
If you're trying to educate people, establish credibility, and stay relevant with your audience, then curated content is a great fit for you.
Sources for Curated Content
One of the key challenges and questions we receive from prospects and new customers is, "How do you find content from reliable sources while curating?"
There are a few ways to go about finding content to share, and these are what we have found to be some of the best resources for finding external content that is compliant, high-quality, and worth sharing with your audience.
Industry-Specific Blogs and Websites: Niche blogs and authoritative websites often publish in-depth articles that can be valuable for your audience. These would be the leading publishers in your industry. Kiplinger, Kitces, etc., are some examples of FinServ publishing leaders.
Social Media Platforms and Influencers: Follow industry leaders and influencers on platforms like Twitter, LinkedIn, and Instagram to discover trending content. You can see what they are talking about, who they are sharing content from, and even share their original content to align yourself with them.
Email Newsletters and Subscriptions: Subscribe to newsletters that curate content in your niche. They can be a goldmine of relevant articles that you wouldn't ordinarily come across in an RSS or news feed.
Content Curation Software: Platforms like UpContent are designed specifically for content discovery and curation, making the process more efficient. You can build Topics with detailed queries to find exactly the type of content you want to share.
Using UpContent To Find Curated Content
As we mentioned earlier, manually trying to curate enough content to share was taking too long, which sparked the idea of creating a discovery tool that could do it for you.
UpContent uses a proprietary AI crawler to scan the internet for the latest external content matching the Topics you build. Those Topics can be as granular or broad as you like.
UpContent pulls from more than 270,000 publications (and counting) and can find content in 16+ languages. On average, we surface more than 50,000 unique articles per day!
The content that UpContent finds for you can be further sorted into Collections, and those Collections send the content where you need it to go, whether that be social media, email newsletters, your websites, or a social selling/employee advocacy program like Hootsuite Amplify, or EveryoneSocial.
But UpContent doesn't just find curated content relevant to your keywords; instead, UpContent can recommend the best article that will perform the best with your audience based on past engagement.
Our AI-powered Smart Sort filter takes the data from articles you have shared and compares those articles with the newest articles UpContent is finding and orders them from "most likely to engage your readers" to "least likely to get your audience to click."
The more you share from UpContent, the smarter your Smart Sort filter will get, and it will continue to find the content that best suits your audience's needs.
Next Steps For Finding Curated Content
Finding curated content doesn't have to be a difficult, time-consuming process.
Using a content curation tool like UpContent will help you find the next best article for you to share based on actual data, so you can share expert content without investing a ton of manual time and labor.
If you want to see UpContent in action, you can watch a demo(no sales call required), or you can check out some of our other articles about how UpContent can find curated content for you!
Boost Your Content Creation Efforts with UpContent
How to Choose the Best Content for Successful Employee Advocacy Efforts
Using Curated Content To Build Credibility When Everyone Is Using AI