9 Secrets to Keep Your Community Content Fresh
Learn how to leverage existing content to keep your community thriving from launch to maturity.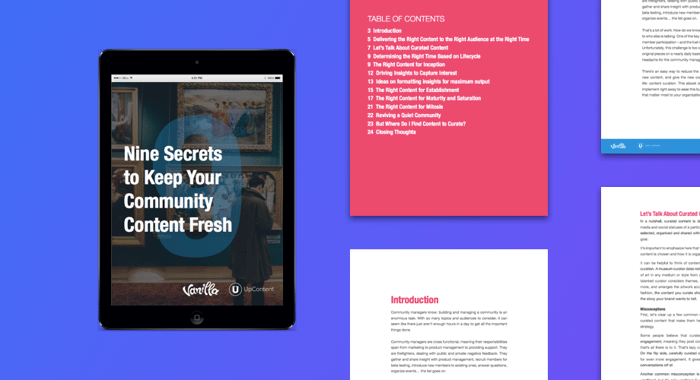 Community managers often find themselves in the cross hairs of creating content, welcoming new members, facilitating existing contributors and managing various programs.
The biggest challenge for community managers is to perpetually create new content to keep people coming back.
That's where content curation comes in.
What's Inside:
‍Where your community falls in the stages of an online community's lifecycle
The types of content that drive engagement in each stage of a community's lifecycle
How you can put content curation to work, including a step-by-step look at how to curate effectively
Brought to you by UpContent and Vanilla Forums