Curated Content - its role in marketing, sales, and beyond - The B2B Mix Show
There are lots of ways to build your Story Leadership (tm), including "content curation," where you carefully select and share content created by other people.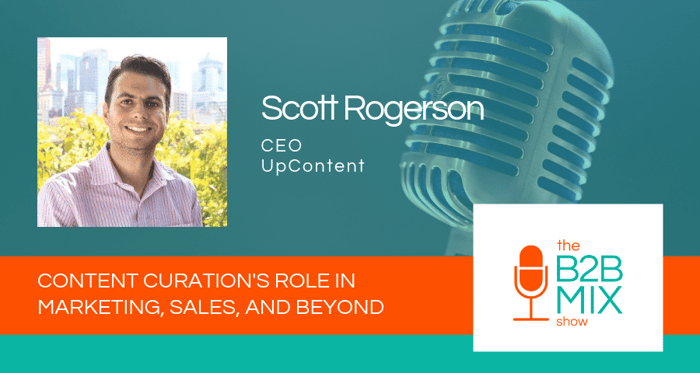 We cover the following points about curated content:
Typical fears and concerns when it comes to curated content
How curation can position the brand and sales reps as subject matter experts
The definition of good curation and how it's different from content aggregation
Typical mistakes marketers still make with content curation
How to curate content

to support evergreen and pillar page strategies
The importance of consistency when curating (frequency, posting) and how technology can help minimize time and effort
The role of curation in other areas: social media, employee advocacy, original content ideation, internal information sharing and education
Enlisting the help of subject matter experts across the organization to curate the right content for marketers to leverage
Ways to distribute curated content
How sales teams are beginning to embrace content curation for social selling, personal brand building, and sharing knowledge with the marketing team
Using content curation tools to build learning organizations (internally)
Leveraging technology to get more out of content curation
Legal concerns (like the EU Copyright Directive) and the future of content curation
Have more questions for Scott? Connect with him on Twitter or LinkedIn.
Want to see how we use UpContent on our website? Check out our Jackson Marketing's What We're Reading page.