Feed Your Audience with the Tastiest Content They're Craving
Never face writer's block in crafting your social posts again! Ever find yourself staring at a great article (like, right on the money), but becoming frustrated when that perfect social media post just won't come to mind?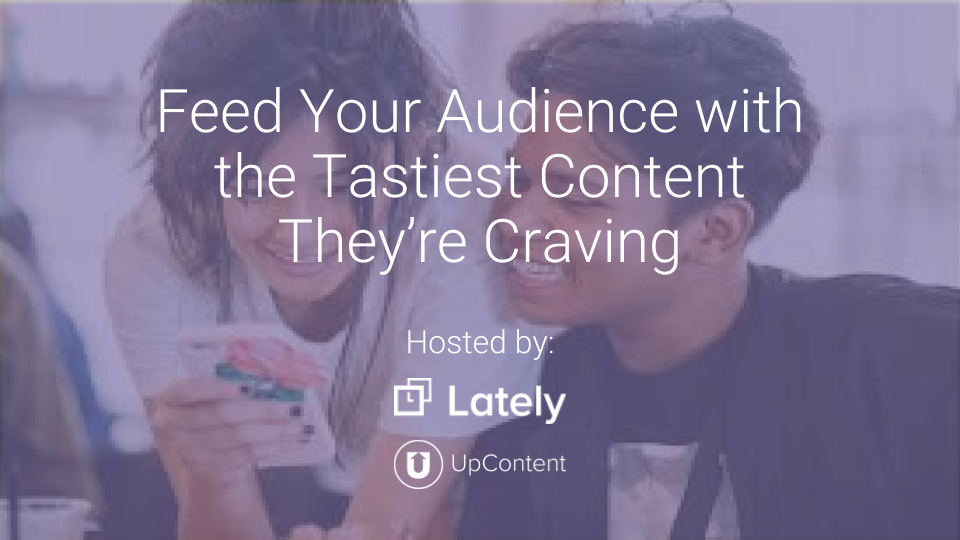 Maintaining consistency on your social media channels has been proven to build trust, deepen relationships, and stimulate your prospects to act - but ensuring discipline in the quality of content and frequency with which it is shared has become anxiety-inducing for many.
The team of UpContent and Lately joined up to tackle the endless challenge of (1) finding articles that matter, (2) crafting social posts that engage, and (3) scheduling them at times that will drive organic results.
We will cover:
Find blogs and articles that are most relevant to your business.
"Automagically" (yes, I said it) translate these curated articles into a set of social media posts that consider your brand guidelines.

You have to see this!
Bulk schedule only those posts that match your vision at the times your audience is most likely to engage.
Expertly review and manage the various themes of your posting calendar to be sure you are keeping your communication fresh and engaging.